Centre for Applied Research of the Faculty on Digital Media & Creative Industries
Stack cutter
Cut your zine down to size in a second!
The Ideal 4350 is an electric paper cutter with an automatic paper press. You can use this paper cutter to slice stacks of paper or a book (up to 4 cm thick) down to size in a single go.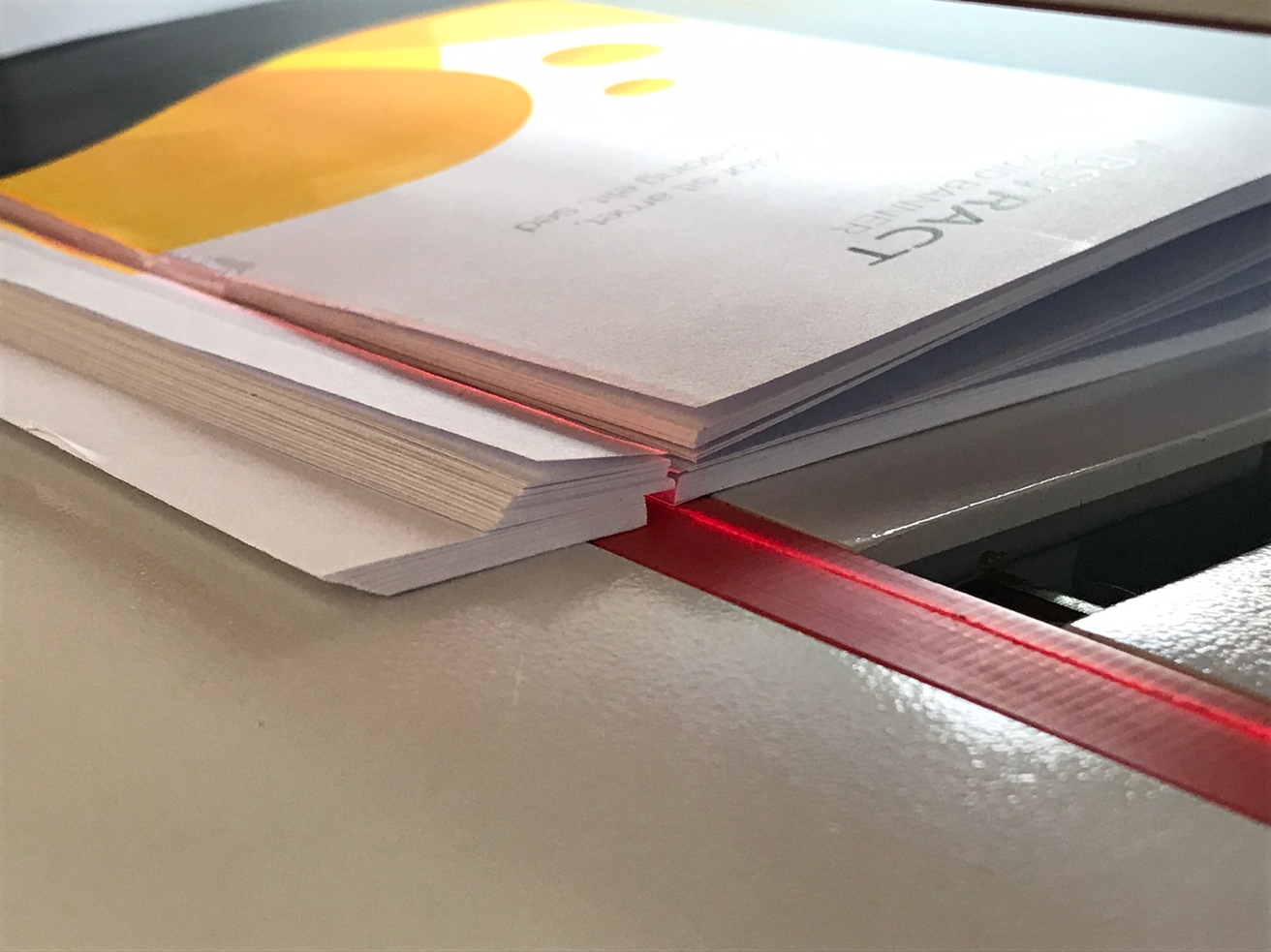 Determine the dimensions you require in advance. The paper cutter has a stationary edge. You can use it to slice a stack of paper with 0.1 mm accuracy. The minimum distance between the blade and the stationary edge is 3.5 cm. It is possible to slice off a 2 mm edge if the remaining slip of paper is at least 3.5 cm wide.
Would you like to cut stacks of paper? Then come to the Makerslab. One of the employees will instruct you how to operate the stack cutter. This will take about 10 minutes.
Maximum paper width: 43 cm
Maximum insertion width against edge: 43.5 cm
Minimum insertion width against edge: 3.5 cm
Maximum stacking height: 4 cm