Centre for Applied Research of the Faculty on Digital Media & Creative Industries
Civic Interaction Design
Civic Interaction Design is an interdisciplinary research group at the Amsterdam University of Applied Sciences that manages research & education programs in the fields of immersive, playful and civic media such as virtual reality, serious games, online platforms and digital placemaking. Games, playfulness and (digital) storytelling are key aspects in our work, as these have become important features of contemporary digital media.
Read more about the group and our research projects here: https://civicinteractiondesign.com/
We favour a "research through design" approach. We try to understand the world around us by shaping it, in close cooperation with our research partners, and always from a humanistic design perspective. Our group has collaborated with a wide range of stakeholders within the creative industries such as Pakhuis de Zwijger, het Nieuwe Instituut, Philips, KPN, IJsfontein, Electronic Arts and many others.
Playfulness and (digital) storytelling are key aspects in our work, as these have become important features of contemporary digital media. In our research projects and through our Interaction & Games Lab, we have explored storytelling and audience engagement techniques for immersive media such as virtual reality. Examples are the projects Interactive Cinema and Persuasive Gaming.
We experiment with the design of games and interactive playing environments that demand a direct and functional interaction with the users. These experiments may involve game design, (intelligent) toys, tangible objects, textiles, public installations, etc.
One of our particular interests lies in the notion of playful empowerment. How can the design of playful interfaces empower citizens to improve or maintain the quality of their individual and collective lives, for instance with regard to health or education? To answer that question, the Smart Play Sets project aims to design playful toys that can contribute to a healthy physical development for children.
Our group's playground is often the modern city itself – where users come together (digitally) to play, design or participate in group processes related to areas such as education, healthcare, decision-making and social debate. On the level of society, we explore how (playful) new media technologies can equip citizens with the agency to act and participate in a democratic society. Many of our projects in our research line on digital platforms and civic media such as The Hackable City and Games for Cities address these issues. They aim to open up the dominant techno-centered smart city paradigm by introducing humans as actors and not merely as factors in the process of citymaking.
dr B.G.M. de Waal (Martijn)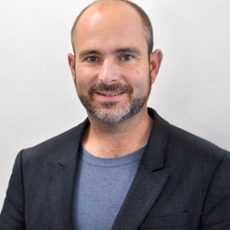 Professor Civic Interaction Design
b.g.m.de.waal@hva.nl
View profile