City logistics
Clean and sustainable cities are attractive places to live, work and enjoy and, not least, to invest in.
Professor Walther Ploos van Amstel researches City Logistics. City centres and residential areas are experiencing the influx of more and more trucks due to the growth in catering, online purchases by consumers and businesses, construction and renovation works and the changing customer demand: shipments are becoming smaller and more time-critical. This growth adversely affects the liveability and attractiveness of cities and residential areas and leads to congestion, unsafe roads and unhealthy air.
Ploos van Amstel and his team are investigating how city centres and residential areas should respond to the growing volume of freight traffic: which opportunities exist for smart and clean city logistics? Research themes include the use of zero-emissions vehicles (including light electric vehicles), catering supplies, waste, construction logistics, service logistics and public procurement. This research group uses a practice-based approach to examine new revenue models, smart logistics concepts, innovative technology, city hubs and government policies.
dr. W. Ploos Van Amstel (Walther)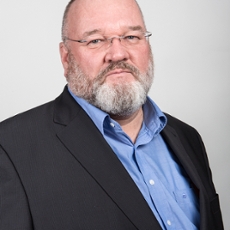 Professor City Logistics
Tel: 0610081090
w.ploos.van.amstel@hva.nl
View profile