Energy and Innovation
The aim of the Energy and Innovation research group is to contribute to the energy transition through applied research.
Knowledge of energy systems, energy technology, data analysis and consumer research will be used in close collaboration with companies and municipalities to launch innovative projects that focus on sustainable energy and energy savings.
Led by Professor Renée Heller, this professorship is affiliated with the Bachelor of Engineering and the Sustainable Energy Systems specialisation and contributes to the Energy and Mobility Challenge of the Urban Technology programme, one of the Amsterdam University of Applied Sciences' priority areas.
ENERGY AND INNOVATION THEMES
The research group conducts applied research activities relating to three themes.
Charging infrastructure for electric vehicles: use of the charging infrastructure for electric vehicles (monitoring, trend analysis, simulation models, charging behaviour), energy analysis and modelling, vehicle2grid technology and smart charging options;
Solar energy integration in the urban environment: product development, prototyping, testing; and
Heat systems: feasibility analyses and design studies for heat networks and heat pumps.
Download the Vehicle2Grid Repository publication
Researchers
Renée Heller
Renée Heller is professor of Energy and Innovation since September 2020 and associated with Sustainable Energy Systems within the Engineering degree programme. Both are part of research programma Urban Technology and the faculty of Technology of the Amsterdam University of Applied Sciences.
dr. E.M.B. Heller (Renee)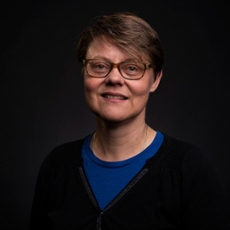 Professor of Energy and Innovation
Tel: 0621157675
e.m.b.heller@hva.nl
View profile