Forensic Science
The forensic science field is undergoing rapid development. Technological developments are constantly offering new possibilities for finding, securing, analysing and using trace evidence during the investigation process. Led by Professor Christianne de Poot, the Forensic Science research group focuses not only on the development and use of new technological possibilities in the investigation, for example, but also on the connection and transfer of information between tactical and forensic investigations, the transfer of information from forensic research to the Public Prosecutor's Office and the judiciary, as well as on the theoretical framework and scientific basis of forensic research.
The Police Academy and the Amsterdam University of Applied Sciences (AUAS) are jointly shaping this research group. It plays an important role in the development of education in the field of policing, both at the Police Academy and the Amsterdam University of Applied Sciences.
The Forensic Science professorship and degree programme are part of the Co van Ledden Hulsebosch Centrum (CLHC), an interdisciplinary centre of expertise for forensic and medical scientific research in Amsterdam. In this context, the Forensic Science research group serves as a bridge between the academic research conducted at the universities and the NFI, on the one hand, and training programmes for forensic investigators and forensic detectives (at the AUAS and the Police Academy) and professional practice (police professionals, forensic laboratory staff and the judiciary), on the other.
More information (in Dutch) is available here.
Ms prof. dr. C.J. de Poot (Christianne)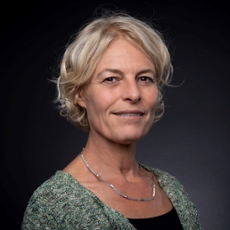 Professor of Forensic Science
Tel: 0683569533
c.j.de.poot@hva.nl
View profile