Urban Governance and Social Innovation
Boundary Spanners
Boundary spanners play a vital role in addressing complex urban problems such as quality of life, safety, poverty, well-being, etc. These are wicked problems, partly because they cross the boundaries of various (professional) domains.
The professionals who work on these wicked problems come from organisations that are structured in a domain-oriented way (the social domain, the physical domain, the security domain, the economic domain, etc.). This enables these organisations to bundle their professional knowledge and to keep their expertise up-to-date in this rapidly changing society.
The downside of this bundling is that professionals who work in the various domains, each look at urban problems from their own framework, which makes working together on these cross-domain urban problems a difficult process. Lack of mutual understanding and conflicts between the different professionals involved occurs often. Or it results in compromises and the best possible solutions are not realised.
Boundary spanners use their knowledge of the different domains to enable the professionals from different domains to work together. Their involvement reduces the number of conflicts and prevents weak compromises. Their inventive approach contributes to better "solutions" to complex urban problems.
CENTRE OF EXPERTISE
Many studies by the Center of Expertise Urban Governance and Social Innovation deal with complex urban problems, in which boundary spanners play an important role. The need for boundary spanners is growing because the number and complexity of cross-urban issues is only increasing. Those who successfully take on this role of easing the boundary tensions in current practice now do so mainly on the basis of individual insights and intuitive approaches. They often do the right things, but there is little insight into what they do exactly and why this works.
OBJECTIVE
The aim is to make what the successful boundary spanners are doing in practice both explicit and systematic. These learnings from the practices of the boundary spanners will result in a framework that can be transferred to other boundary spanners and to those who aspire to this role. These rules will enable them to do the right things in the various stages of addressing complex urban problems.
dr. G. de Groot (Gertjan) MCM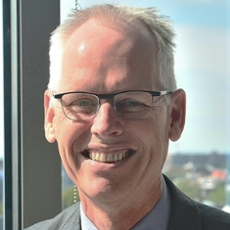 Teacher and Senior Researcher
Tel: 0624863150
g.de.groot@hva.nl
View profile