Urban Governance and Social Innovation
Collaborative Governance
An exploration of the possibilities and limitations of cooperation
When it comes to resolving persistent and complex social and/or urban issues, and drafting and implementing related policies, government entities are increasingly pursuing collaboration with other parties. Businesses, citizens, social organisations, civic initiatives and knowledge institutions are acting as potentially equal partners in numerous policy areas. Their eagerness to collaborate is additionally strengthened by a desire to adopt an integral approach to problems – one that transcends various domains – and to improve public services. This also creates a need for coordination and cooperation between numerous departments and levels within those government entities.
EXPERIMENTATION AND REFLECTION
For many stakeholders, however, this trend towards collaborative forms of governance will require a degree of reorientation. Roles are changing, rules and systems are being obliged to change along with them and new parties are emerging onto the scene. At all possible levels – from the street to the boardroom – new questions, solutions and problems are arising. The situation calls for experimentation and broader reflection, and we are eager to contribute in both areas.
PROXIMITY
For the CoE Urban Governance and Social Innovation, this will require proximity: the will, knowledge and expertise to experiment and to get our hands dirty, as it were. We are doing this in countless projects. We sometimes act as initiator of experiments; in other cases we ourselves take part as a collaborative partner; and in yet other instances, we supervise the complex collaborative processes. In this way, we gain inside knowledge and – together with our partners – learn by doing.
DISTANCE
Taking a more reflective role, by contrast, requires distance. It calls for a perspective that transcends individual projects, so that we gain insight into developments regarding all manner of partnerships in the broader sense. This is our chief focus within the overarching theme of collaborative governance. That wider perspective empowers us to seek answers to broad questions relating to the functioning of collaborative processes. Such questions include: under what conditions will we succeed or fail in joining forces? How do the various configurations of partnerships impact their clout and effectiveness? And what specific results do the various collaborative initiatives yield?
IS COLLABORATION THE SOLUTION?
The answers to such questions not only deliver greater knowledge on collaborative forms of administration, they also enable us to bring underlying issues to the forefront. We know, for instance, that the focus on cooperation is sometimes so great, or a partnership so far-reaching and complex, that the actual inciting social issue threatens to disappear into the background. In that light, does collaboration offer the solution we've all been waiting for? Another question: is it true that collaborative forms of administration inherently shift the balance of power towards civil society? And if so, who or what profits the most from this development?
To that end, we at the Centre of Expertise Urban Governance and Social Innovation are exploring the possibilities and limitations of collaborative governance, both in proximity and at a positive critical distance.
E.G. van Wijk (Eelco) MSc.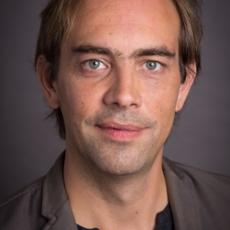 Senior Researcher
Tel: 0611239167
e.g.van.wijk2@hva.nl
View profile
Dr. A.W. Switzer (Andrew)