Urban Governance and Social Innovation
Creating Learning Environments
Urban Governance and Social Innovation considers local breeding grounds for innovation to be a chief priority. This refers to safe spaces where parties can test innovative approaches and learn from the results together. The creation of such environments does not happen by itself. Existing sites for innovation can sometimes be strengthened through more careful reflection. With other challenges, however, it is necessary to build a network from the very first moment and to jointly shape the course of the project. Urban environments for innovation come in all shapes and sizes. One example of such an environment is known as a 'Living Lab' or field lab.
FIELD LABS
Urban Governance and Social Innovation created the first three field labs in the Amsterdam districts of Nieuw-West, Zuidoost and Oost. These three districts are home to a wide range of issues including low literacy levels, the expansion of mass tourism and debt problems among young people.
It has now been five years since the labs were established. We now pursue four tracks within the research programme: the Active and Resilient City, the Sustainable City, the Economically Vital City and the Inclusively Constructed City. An overarching theme of collaborative governance – i.e. the joint administration of the approach to common urban issues by various parties – has been established as well. So what is the best way to tackle this challenge?

HIT THE STREETS!
The first step is, in any case: Hit the streets! A good example is Plein '40-'45 in the Nieuw West district, where various partners – including the city, AUAS and local entrepreneurs – are exploring forms of joint administration in order to soften the effects of gentrification in this popular neighbourhood. Or the Bajeskwartier neighbourhood, where project developer AM established a consortium including AUAS as a research partner, which was aimed at constructing a healthy and sustainable neighbourhood. Through these projects, we are gaining new insights and identifying critical factors for success.
Aided by the Creating learning environments research project, we are taking the logical next step towards professionalisation. We are arriving at a definition of what the term learning environment means to us. We are unifying and strengthening the practical and theoretical knowledge gained in the field labs, for instance that pertaining to our central theme of collaborative governance. We are analysing how learning is taking place within those field labs. How, for instance, does our knowledge contribute to achieving our partners' external project goals and finding solutions to urban issues? And last but not least: how can we establish a rhythm for reflection, learning and development within our own organisation?
All Urban Governance and Social Innovation field labs have been certified by ENOLL.
dr. J.E. Ferguson (Julie)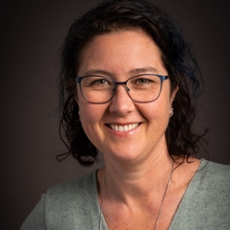 Associate Professor of Coordination of Urban Issues
Tel: 0628530103
j.e.ferguson@hva.nl
View profile