Urban Governance and Social Innovation
Participation
At the Centre of Expertise Urban Governance and Social Innovation, we place a high value on stakeholders' participation in the diagnosis and development of solutions to complex urban challenges. Many policymakers with the city of Amsterdam and elsewhere also have serious expectations regarding such participation. Yet ensuring the involvement of these parties poses multiple challenges.
PARTICIPATION SOCIETY
Today, more and more is expected of citizens in the Netherlands. In fact, as of King Willem-Alexander's first address in 2013, we officially live in what's been termed a participation society. Since that time, this omnipresent 'participation' has led to its share of communication mix-ups, as the word seems to mean something different to every municipal office. For the Work & Income department, 'participation' might mean a work-training programme; at Social Affairs, it more likely refers to a neighbourhood barbecue; and at the Spatial Planning & Sustainability office, it might be associated with a town hall meeting instead. Within the theme of policy participation, the CoE Urban Governance and Social Innovation is studying the latter meaning of 'participation', also known as the question of how government agencies can involve citizens in their decision-making processes.

PARTICIPATION IN POLICY
Public participation in policymaking is on the rise, particularly at the local level. As of 2019, many cities have major ambitions for involving citizens in planning and decision-making. Specifically because these ambitions are so great, however, it is possible for participation to become an end unto itself. For the civil servants who implement policies, participation of citizens is an added task on top of their day-to-day work, which is often quite complex even without getting citizens involved.

WHY INSTEAD OF HOW
As a result, people tend to talk about the 'how' of participation and seldom about the 'why'. This poses a risk, as not all potential outcomes of participation in policymaking are positive, or even neutral. Failed or inappropriate processes may result in 'democratic fatigue' among citizens; they can damage the trust between citizens and government, or strengthen the position of wealthy and more vocal citizens at the expense of those less able to advocate for themselves, who have less clout and wealth.
Before launching a participation programme, it is therefore useful for a government body to ask itself why participation is needed: which public value(s) might the participation serve to enhance? Which form of participation aligns the most with those values? It would seem that governments lack a framework for conducting this kind of pragmatic discussion on participation.

In order to contribute to this discussion, the CoE Urban Governance and Social Innovation is studying participation in a variety of practical settings. We are observing and cooperating not only with the civil servants who organise participation projects, but with the citizens who participate in these projects as well. We are also assisting city governments as they design and evaluate forms of participation. In doing so, we are seeing that participation can be valuable in a variety of ways. By comparing policy-related participation across various domains, we can gain a picture of the types of added value participation might potentially create, and of the circumstances under which it might do so (or not). In this way, we are working together towards a more pragmatic view of public participation in policymaking.
J.N. van Aanholt (Jelle) MSc., MA.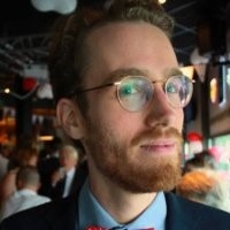 Researcher, PhD student, Teacher
j.n.van.aanholt@hva.nl
View profile
A.M. Zandbergen (Marian) MSc.