Urban Governance and Social Innovation
Unifying Knowledge Agenda
Projects conducted within Urban Governance and Social Innovation deal with new forms of collaboration in addressing social issues.
The realisation of social innovation is therefore the primary focus of all our projects and programmes. We develop innovative strategies, methods and organisational forms aimed at finding solutions to challenges, and in doing so, are guided by the central principle of promoting greater equality between government entities, citizens and businesses. We call this approach in which parties work together to tackle challenges collaborative governance.
The unifying knowledge agenda serves to link projects centred on similar issues, for instance collaborative governance or Urban Commons, creating learning environments, participation or boundary-related tension.
GOAL
The goal is to reinforce learning in connection with working towards social innovation in the context of (and interaction between) the various projects. The research agenda therefore calls for exploring several unifying themes in greater depth while simultaneously strengthening knowledge with regard to action research methods.
dr. S.J.H. Majoor (Stan)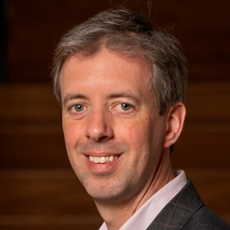 Professor of Coordination of Urban Issues
Tel: 0621156714
s.j.h.majoor@hva.nl
View profile