Malnutrition makes the elderly more susceptible to COVID-19
24 Apr 2020 12:21 | Urban Vitality

The corona crisis increases the risk of malnutrition in the elderly, making them more susceptible to COVID-19 warns Professor of Nutrition and Exercise Peter Weijs of the Amsterdam University of Applied Sciences (AUAS) and Amsterdam UMC (VUmc location). Maintaining a healthy diet and sufficient exercise is a challenge for this vulnerable group, due to being isolated at home.

"You hear a lot about loneliness among the elderly, but there's a danger lurking that concerns me more: malnutrition," says professor Peter Weijs. The government is advising elderly and vulnerable people to stay home, which means that, in principle, their loved ones do their shopping for them. "Hopefully this actually happens," says Weijs.
Deaths linked to to malnutrition
Malnutrition was a major issue among the elderly even before the coronavirus crisis, the professor explains: "We know that in Amsterdam one in three people over 80 are malnourished. Among people who receive homecare, this is almost 40 percent. The fact that a lot of elderly people are dying now is attributed to COVID-19. I think many of them are dying because they're unable to look after themselves properly. Malnutrition is not included in mortality rates, because it is often not detected." Poor nutritional status has a major impact on the immune system, says the professor: "It makes you more susceptible to viral infections, such as COVID-19."
Not enough exercise, eating less
According to Weijs, the elderly and vulnerable are more likely to wind up in a negative spiral due to home isolation: "Because they don't get enough exercise, they don't have much of an appetite, as a result of which they fail to ingest enough important nutrients. Proteins, for example, are essential in order to maintain muscle mass. Proteins are found mainly in eggs, meat and dairy products such as yoghurt and cheese." There's also no harm in taking a daily shot of protein in the form of a protein-enriched drink, which you can buy at the supermarket, says the professor.

In addition, Weijs recommends getting as much exercise as possible despite being isolated at home: "A lot of activities are cancelled now, so people spend more time sitting in chairs than ever. Don't sit down for more than twenty minutes at a time, but get up to go and get a glass of water in the kitchen, for example."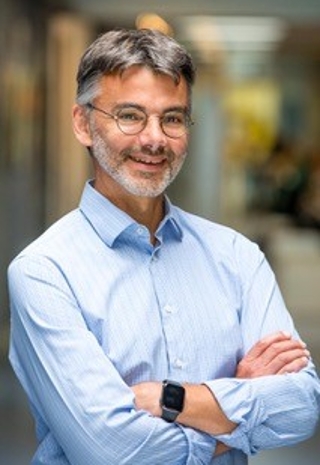 Eating alone
Healthcare institutions have banned visitors in order to prevent the virus from spreading. Therefore, many nursing home residents have to eat in their own rooms instead of together in the restaurant. "This, too, can cause them to eat less," explains Weijs, "seeing others eat encourages them to eat, too." And if your appetite is already reduced due to lack of exercise, it's even harder to finish what's on your plate."
Urgent letter about malnutrition
Together with other experts, Weijs signed a urgent letter by the Dutch Dietetic Association (NVD), highlighting the importance of maintaining a good nutritional status among the elderly. The Dutch website goedgevoedouderworden.nl provides dietary advice and tests which the elderly or their healthcare providers can take.