Urban Vitality #keepyourcityfit
8 May 2020 14:25 | Urban Vitality

Studies show that the average Amsterdam resident is in much poorer health than the average Dutch citizen. This calls for fun and creative ideas, sound research and ingenious interventions.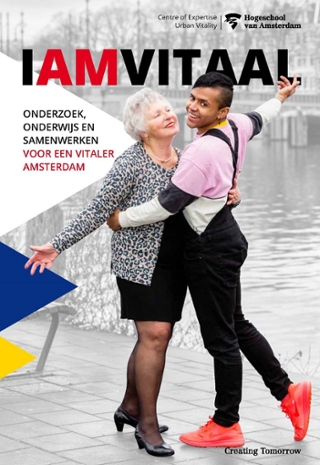 This new IAMVITAAL Magazine (in Dutch) will tell you all about these Urban Vitality projects, in which lecturer-researchers and students from the FG, FBSV & FDMCI faculties at AUAS are collaborating intensively with the city of Amsterdam – and, of course, with the residents themselves. So is this relevant? It most definitely is, especially for AUAS students like yourself, since the best way to learn theory is through practical experience!
The 'Wijkkliniek': The power of Teamwork
While cooperation is not always a part of 'business as usual' within the healthcare sector, it should be. And with the 'Wijkkliniek' community clinic in Amsterdam's Zuidoost district, the Wijk-up Call project team is demonstrating why. In this hospital ward dedicated to providing acute care to vulnerable elderly persons, AUAS students from various disciplines are learning all the ins and outs of the profession. This knowledge will serve them well, both now and later in life!
Jim, an Occupational Therapy student, is part of the interdisciplinary team at the Wijkkliniek and the experience is showing him new sides of himself. Nursing student Eveline was also pleasantly surprised by this innovative project. 'It feels like a hotel!'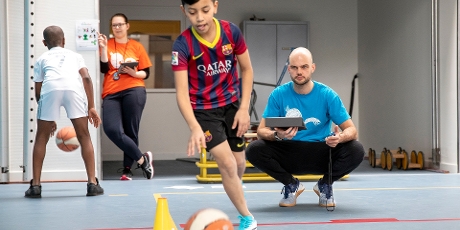 Statistics on the health of children in Amsterdam indicate a need for a solution, as the consequences of a delay in motor development extend much further than simply being excluded from a game of tag or dodgeball. That's why, in the Mambo project, Physical Education students are measuring more than just the BMI and motor skills of children. The results of their efforts have been unexpectedly positive: they have already received their first grant instalment.
In the works: A special menu for migrants
The population of the Netherlands is ageing rapidly, and the number of elderly persons who have immigrated to the country is increasing right along with the general trend. Notably, this group is more likely to be in poor health than their ethnically Dutch age peers. Elderly persons of non-Dutch ethnicity have a higher incidence of disease, particularly chronic conditions such as obesity and type-2 diabetes. The ProMIO project team is working hard to create an exercise and nutrition programme especially tailored to this group, as they deserve a fit and vital old age just as much as anyone.
Former Nutrition and Dietetics student Beyza is brimming with enthusiasm, as conducting research has turned out to be more fun than expected.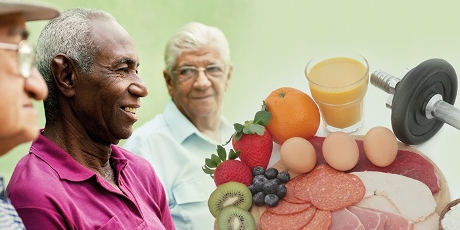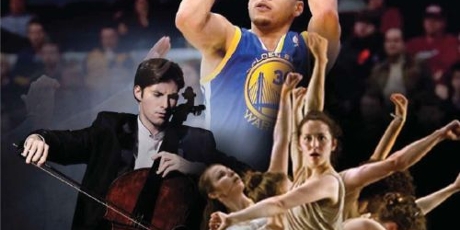 Performance is a learned skill, too
The idea behind the Training for Excellence training programme is simple: that scientifically proven training methods can be applied to lift top performances to an even higher level. Whether you're an athlete, dancer or musician, the principle is the same. Exercise Therapy students, for instance, are screening dancers from the Academy for Theatre and Dance.
As an emerging talent, violinist Coralina Groen is the perfect candidate for the Training for Excellence training programme. For her part, Coralina views it as putting in the hard graft before she's ready to take the big leap on her own. According to Coralina: 'I've even learned to study with my eyes closed.'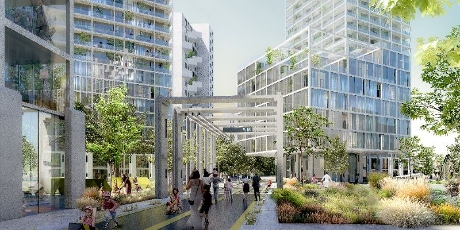 Brainstorming their way through the Bijlmer
The Bajes Quarter development offers a great example of a different and modern way to design a new neighbourhood: in collaboration with the future residents themselves. Some thirty AUAS students took part in brainstorming in connection with themes such as exercise, social contact and nutrition at the behest of the Healthy Urban Living Lab – where project developers, stakeholders and future residents were able to come together in the temporary lab facilities set up by the AUAS in the towers next to the Bijlmer prison. Merel Scheepbouwer, a student in the Applied Psychology programme, was among them and set out into the neighbourhood armed with a thermos jug full of coffee.
Graduating during the Corona crises: it can be done!
The emergence of the coronavirus pandemic brought a great many work placements to an abrupt halt. While this was unfortunate, the underlying rationale was quite understandable. Still, a number of students managed to graduate anyway, such as Pressilia Lachmipersad, who was in the fourth year of the HBO Nursing programme. This was more than a matter of luck, as Pressilia explains: 'Because I have a strong need to be self-reliant, the quicker I master something, the better. I really enjoy complex issues as well. That's why, when it was time to choose a work placement, I wanted to do mine in the home care sector.'