Centre of Applied Research Technology
Digital Production Research Group
Digital Production Research Group
The Digital Production Research Group (DPRG) explores the potential impact of advanced design and manufacturing technologies (also known as 'Digital Production') in addressing societal challenges. The group carries out Research and Educational activities at the Robot Studio, in relation to three profiling themes of the Faculty of Technology: Smart Industry, Circular Transition and Designing Future Cities.
DPRG is led by Dr. Marta Malé-Alemany, Faculty Head Lecturer in Digital Production and constists of a multidisciplinary team of architects, industrial design engineers, mechanical engineers, experts in mechatronics & robotics and IT. Research focuses on material and production-driven processes and is carried out by the team at the Robot Studio with an intensive, 'learning-by-doing' culture and with valuable contributions from students and teachers from various educational backgrounds (Engineering, Built Environment, Technical Informatics and more). DPRG research is supported by the Robot Studio technical partners and endorsed by a wide network of public and private project partners.
Tangible prototypes for the circular economy
Many DPRG projects deal with new applications for circular materials, such as waste and residual wood, recycled plastics and hi-tech degraded carbon sails. Projects investigate design and production opportunities which - once upscaled and implemented - can make a real contribution for circular transitions. The DPRG designs and produces tangible 1:1 scale prototypes and/or installations using these materials. These 'conversation pieces' can be used as catalysts and demonstrators, to align research outcomes with stakeholders (industry, residents and municipalities).
Flexible production solutions
Many circular materials come in uneven material streams. The amount of material can vary, just as size and quality. This asks for flexible and customized production solutions, aligned with the Industry 4.0 developments of the Topsector Hightech Materials and Systems. In this domain, the DPRG research involves the development of tools and processes (hardware and software). This includes advanced parametric design tools, custom-designed equipment for the robots and the implementation of factory-like set-ups that integrate the latest technologies of 3D scanning, sensoring, machine vision, AI (artificial intelligence), and more.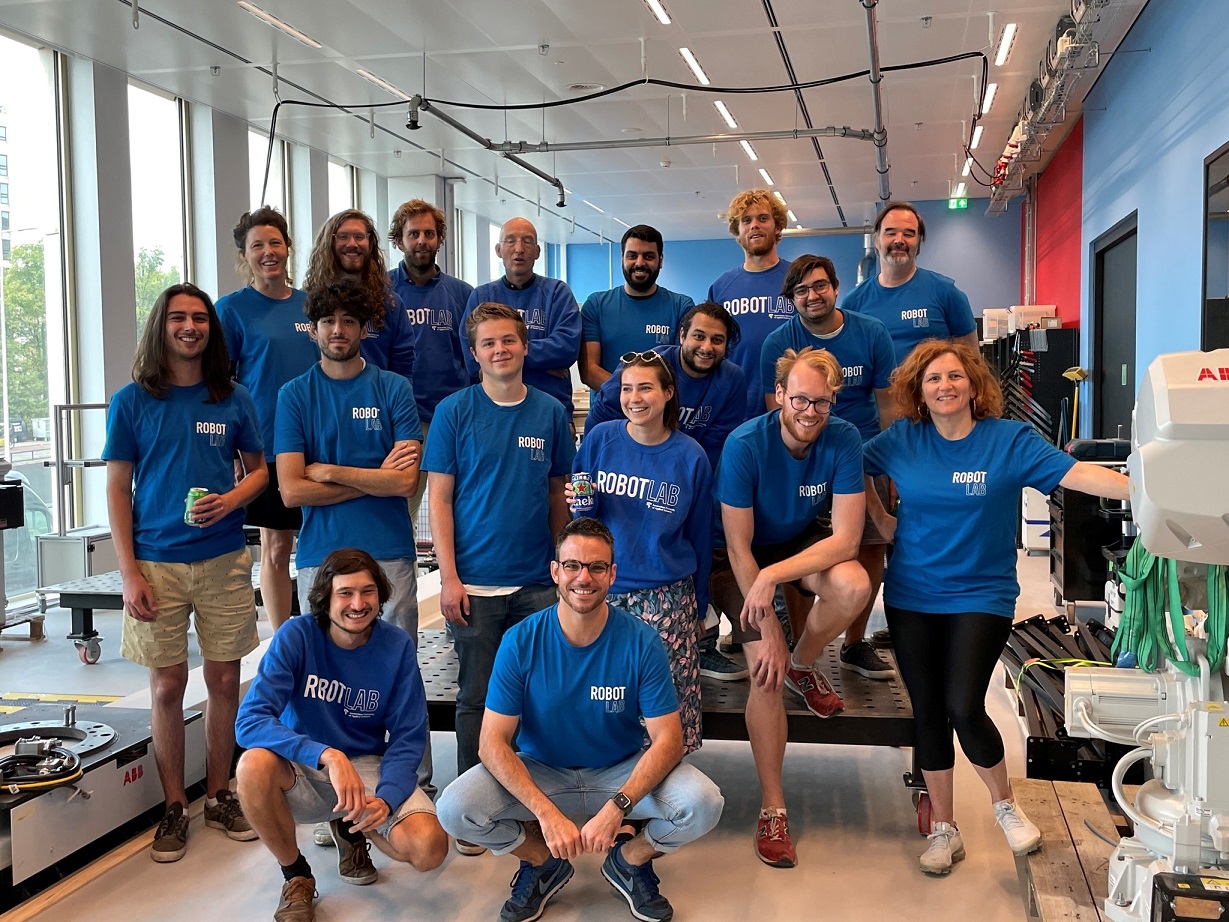 dr. M. Malé-Alemany (Marta)