Centre of Applied Research Technology
CIRCULAR DESIGN & BUSINESS
Circular Design & Business
A circular city is a city without waste, in which materials are used and reused infinitely. By designing, producing and doing business differently, we can convert urban waste flows into valuable applications and contribute to the transition to a circular economy.
Through applied research, the Circular Design & Business professorship focuses on developing circular design and business strategies specifically aimed at the reuse and recycling of residual materials. By researching the use of advanced digital production processes (e.g. 3D printing and industrial robotics), we encourage the local reuse of discarded urban materials in valuable products and systems.
Together with companies, public organisations, knowledge institutions and students, we work on a series of projects in which we examine the possible applications for residual streams such as plastic, textiles and wood and the decentralised processing of organic waste, for example. The research focuses not only on the practical application, but also on the circular business models and cross-sectoral partnerships that are required. The resulting knowledge is translated into tools and methods for designers, entrepreneurs and business developers.

As professor of Circular Design & Business (formerly Technical Innovation and Entrepreneurship), Inge Oskam heads the research group of some 20 researchers, lecturer-researchers, PhD candidates, project leaders and student assistants. Marta Male-Alemany, senior lecturer-researcher in Digital Production within the Bachelor of Engineering, is responsible for the research into Digital Production and the associated Robotic Lab. The professorship contributes to the Circular City challenge of the Urban Technology research programme and to the Smart City Academy.
dr. ir. I.F. Oskam (Inge)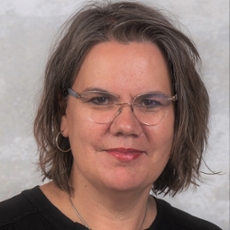 Professor Circular Design & Business
Tel: 0620616089
i.f.oskam@hva.nl
View profile