Centre for Applied Research of the Faculty on Digital Media & Creative Industries
Digital Life
Social changes such as the increasing aging of the population, globalization and new lifestyles lead to an increasing demand for (digital life) systems.
Our goal is to understand and create digital solutions for public wellbeing in urban context. We focus on innovative and creative ubiquitous (sensing) technologies, digital information in everyday life and understanding its bigger (data) picture. We conduct research in the real world, in close collaboration with the professional field and industry, together with and for users, in which we see Amsterdam and environment as our Living Lab.
Digital Life is one of the eight research groups that together form CREATE-IT Center for Applied Research. The research center is part of the Digital Media & Creative Industry faculty within the Hogeschool van Amsterdam.
prof. S. Ben Allouch (Somaya)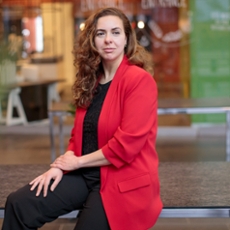 Professor Digital Life (AUAS) & Professor 'Human-System Interaction for Health & Wellbeing' (University of Amsterdam))
Tel: 0618424275
s.ben.allouch@hva.nl
View profile