Centre for Applied Research of the Faculty on Digital Media & Creative Industries
Network Cultures (INC)
The research group Network Cultures (INC) of the Amsterdam University of Applied Sciences gives form to the study and practice of digital culture through applied research, events and the publication of books and essays. INC projects often embrace social media, digital and hybrid publishing, search engines, online video art, web design and digital monetary systems and revenue models.
Central to the Network Cultures research group is the development of sustainable and interdisciplinary knowledge networks. Emerging subjects are identified and researched in an applied manner. Events organised by INC form a key phase within this process; journalists, activists, artists, programmers and scientist share their acquired knowledge to form a basis for an in-depth interdisciplinary knowledge network.
Project results are made available virtually through online networks, mailing lists, platforms and digital toolkits – but also through more tangible forms such as book series (in cooperation with publishers nai010), workshops, education programmes and hackathons.
G.W. Lovink (Geert)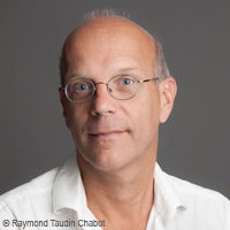 Professor Network Cultures
Tel: 0651815637
g.w.lovink@hva.nl
View profile