Future of Esports
The Future of Esports minor focuses on the dynamic and rapidly growing esports industry. During this minor you will learn about the ins and outs of esports; while esports once was a subset of sports culture, it has now grown into a full industry. We will expose you to trends, innovations, brand and business models, and the language needed to be able to work in this new and interesting work field. During this minor, you will not only learn about conceptual frameworks of the esports world, but you will also start working on actual esports projects. Working in real-life challenges you will present your solutions to actual clients.
The esports industry is a large and growing market, characterised as a dynamic sector where organisations need to be quick and nimble in their strategies and tactics. Consumer behaviour is changing continuously, and the industry is growing at a high rate every year. Historically strong in Asia and the USA, the esports world is now becoming more mature in Europe and the Benelux as well. And of course, we will also look at the differences and similarities with the traditional sports industry. The best of both worlds.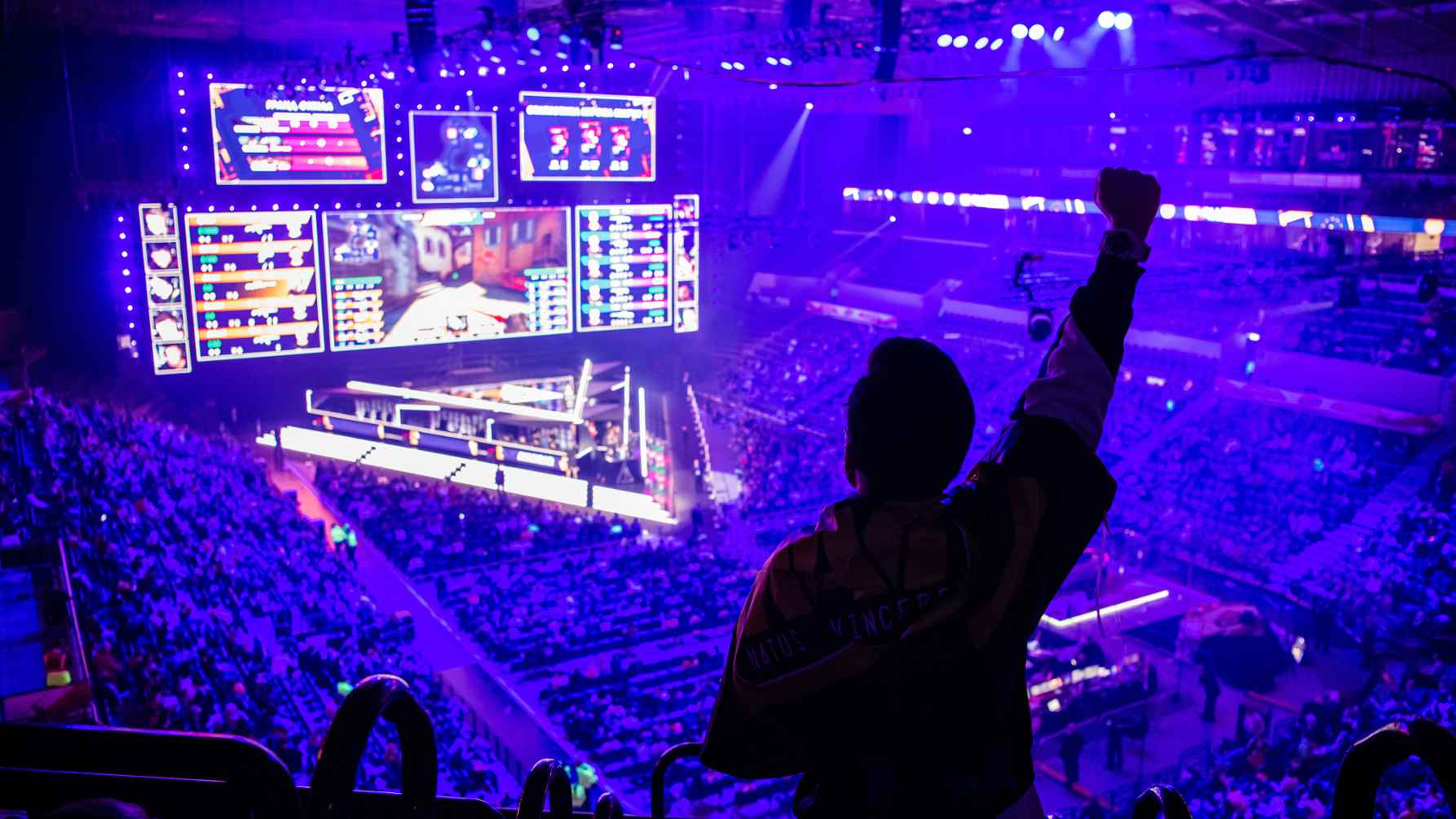 Learning outcomes
The industry is facing challenges, opportunities, and new developments as an increasing number of companies jump into the world of esports. There is money to be made and a wide array of job opportunities. We will tackle relevant questions like: how can we professionalise the world of esports? How can esports contribute to a healthier lifestyle by getting people to move more and better? This requires organisations to have the right mission, vision, and values, to execute their strategies well and to perform against their plans and respond quickly to trends and challenges. It will be up to you to help them and be part of this development.
After this minor you are able to:
Analyse international and national organisations in the world of esports.
Create mission-vision-values statements for esports related organisations.
Think and manoeuvre strategically and initiate projects for development of esports.
Analyse strategic problems and challenges in the world of esports
Think out of the box and come up with innovative solutions for the esports world of today and tomorrow.
Evaluate the success of your projects.
Give feedback to each other in an open and positive way to improve your individual and team performance
Innovate traditional sports with the knowledge of the world of esports.
Identify ways to improve the competitiveness and effectiveness of an organisation in the esports industry.
Learn about esports, esports teams, esports marketing, esports events and many things related to the esports industry.
Understand the importance of branding, marketing, merchandising and project management.
Speak the language necessary to work in the esports field.
Programme outline
In this new minor we get into the world of esports: 
The esports market is booming, gaming is becoming increasingly popular amongst several audiences and more and more brands want to enter the esports market. Games such as FIFA, League of Legends, Formula 1, DotA and Rocket League are very popular. Non-sports games like Fortnite, Animal Crossing, Roblox, Fall Guys and Among Us help building the popularity of gaming but are not primarily designed as esports games. There is a big difference between gaming and esports, which you will learn during this minor. 
Esports is competitive gaming with a sports component within it, with professional esports athletes performing it. This minor will give you an introduction in the esports ecosystem, show you the dynamics, explain the differences but also the similarities in comparison with the traditional sports industry. 
You look at the traditional world of sports and the world of esports. Can these 2 worlds benefit from each other? Will they come together in the nearby future or not? We will look at phenomena like hybrid sports (sport apps such as Zwift, the cycling and running training app) and high-performance sports teams with a separate esports team. What is happening in both worlds?
You will address marketing, sponsoring, branding opportunities, and business models for the world of esports. You will also create your own solutions to actual issues.
You will have classes and assignments at several inspiring locations, such as the H20 Esports Campus Amsterdam (located in Purmerend). 
You will work on projects and deliver practical results and solutions for real clients. 
The design of the minor involves several expertise areas with different short-term projects (sprints) and assessments. By doing so we believe we will keep the minor dynamic and full of variety which is in line with the esports world. Never a dull moment. 
Key pillars
The world of sports in relation to the world of esports (traditional sports, esports, hybrid sports and high-performance esports teams linked to physical sports brand. 
Creative tech, Gamification, Active gaming and esports will play an important role during the whole minor.
Live streaming, broadcasting, events, and all other important aspects within this industry.
Sports development: gaming to get more people active and moving.
Sports commerce: the business angle such as revenue streams, viewership, sponsorships, brand activation, and product placement within games.
Gamification and the gamified way of learning (badges, rewards, certificates).
Programme structure
The minor will take place at several inspiring locations, such as the H20 esports Campus in Purmerend. The minor is aiming for students who are keen to contribute to the community of this course: together we work with a community of students, lecturers, researchers and esports professionals towards the goal of creating an Amsterdam Esports learning hub, the largest in Europe.
Theory subjects
Business challenges, several products in different forms: paper, video production, event, business model canvas, pitching and presentations, written opinion piece / article, SWOT +and recommendation paper.
Assessments
Each subject will have a final assessment. Assessments methods: Business challenges, several products in different forms: paper, video production, event, business model canvas, opinion piece, positioning plan and marketing plan.
Possible career options
Work within the high-performance sports industry with an esports portfolio
Work for an esports brand
Sports manager with an expertise in esports
Events manager for esports events 
Physical education teacher with expertise in how to use esports to activate children
Account manager or product manager for esports brands
Business development manager 
Video producer for esports game competitions 
Visual designer & game designer, video editor or graphic designer 
Community manager, social media manager
Player manager, esports community & player relation manager 
Shout caster 
Admission requirements
You need to have:
a heart for (innovation in) sports, technology, gamification
a good level of English (i.e students from programmes such as Sport Management/Sportkunde/Sport Studies, Commercial Economics/Sportmarketing, Physical Education and Game Development
Study period
The minor runs twice a year:
Fall semester (September – January)
Spring semester (February - June)
Application
Application deadline fall semester
The International Office has to send us your official nomination by 1 April.
The application deadline for the programme is 15 April.
Application deadline spring semester
The International Office has to send us your official nomination by 1 October.
The application deadline for the programme is 15 October