Sport Commerce
The Sport Commerce minor focuses on the dynamic industry of global sporting goods. You will learn about retail, management theory, digital marketing, taking brands global and merchandising. Plus you will visit and work with international brands.
The sporting goods industry (footwear, apparel, equipment) is a huge market which is characterised as a dynamic sector where organisations need to stay on their toes constantly. Consumer behaviour towards sport is changing continuously and the eCommerce boom and other technologies are taking its toll on many organisations in the sector.
The industry is facing many challenges and new developments. This requires organisations to have the right mission/vision, be positioned well compared to the competition, react quickly enough to trends, to execute their strategies and perform perfectly throughout the whole organisation.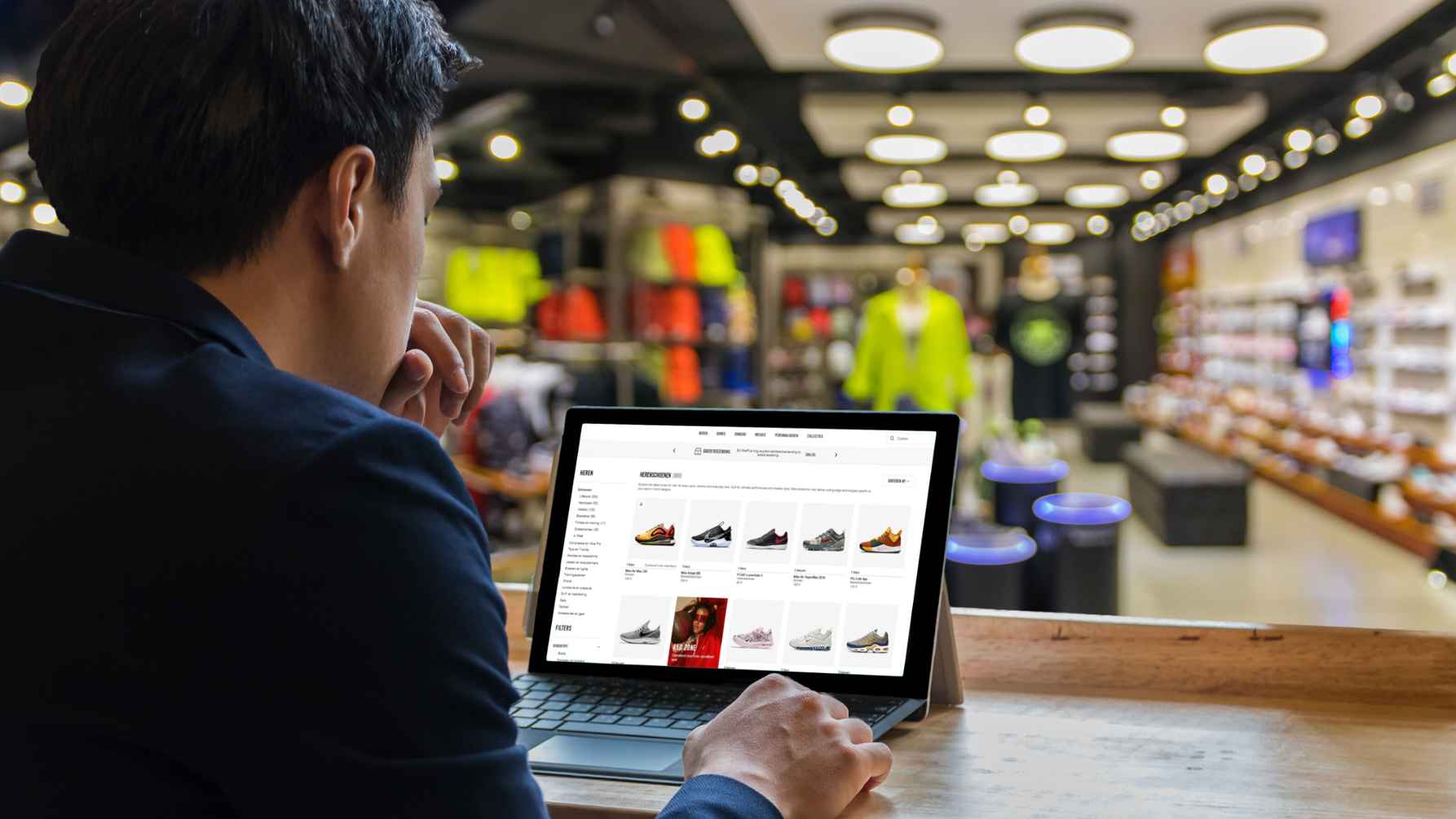 'You will learn many different things, not only from the studies but also from the way they manage daily life and lifestyle in general. Great experience and I'll repeat it 100%.'
Learning outcomes
After this minor you are able to:
Analyse international and national organisations with a focus on the sporting goods industry
Identify ways to improve the competitiveness, efficiency and effectiveness of organisations
Think and manoever strategically and initiate change within organisations
Create visions for sport commerce oriented organisations with diverse stakeholders
Analyse strategic problems/challenges and evaluate the success of a sales/commerce strategy
Learn about eRetail, digital marketing, branding, merchandising and internationalising
Programme outline
The minor is taught in English and consists of 30 ECTS. The programme zooms in on the sporting goods industry with theory, guest speakers, field trips and an international business challenge. During the minor you will take part in challenging practical assignments to give you exposure to the type of work you will experience in the sporting goods industry and more generally sports commerce. The focus is on solving real commerce issues for real clients such as Nike, Santos, Ajax, AGU, Brooks, Jumbo cycling team and MYLAPS. 
Theory subjects
Sales/eCommerce/eRetail (3 ECTS)
Strategy in Sport Commerce (4 ECTS)
Management Game (2 ECTS)
Business Report (3 ECTS)
International Branding, Merchandising, Sponsoring (6 ECTS)
Digital Marketing (3 ECTS)
Study trip abroad (3 ECTS)
Commerce Business Challenge (3 ECTS)
Reflection video (3 ECTS)
Practical experience
Part of the minor will be practical field experience. You will go on a field trip in Europe for one week (a personal contribution of max. € 500 should be taken into account for this trip) and also will take part in day trips within the Netherlands during the semester. The minor includes a week long business challenge regarding an international topic in the sporting goods industry.
Assessments
Each subject will have a final assessment. You will have access to a reassessment in case the first attempt was insufficient. Assessments can be written exams, written papers, videos, mind maps or presentations.
Possible career options
Working in sales/marketing for a sporting goods brand (Nike, Adidas, Puma etc.)
Regional Store Manager for a sports retailer (Decathlon, InterSports, Perry, JD Sports etc.)
Account Manager/Product Manager for a sports distributor (Kubus, Big Rock Sports, etc.)
Campaign Manager for an advertising agency working with sports brands (WPP, Gramercy etc.)
Admission requirements
The minor is open to students from various study programmes who can demonstrate their profound interest in and knowledge of the topic.
Because this minor is taught in English, it is important you have strong written and verbal English skills (equivalent to IELTS 6.0 or TOEFL IB 80 and European level B2). You are unlikely to pass the exams and obtain the necessary credits if you do not possess this level.
Study period
This minor runs once a year in the fall semester (September - January).
Application
If you are a student from a partner university, please contact the International Office of your home university.
The International Office has to send us your official nomination by 1 April.
The application deadline for the programme is 15 April.
AUAS students can apply for this minor via minoren.mijnhva.nl

(opens in new window)

. Students from other Dutch universities can enrol via kiesopmaat.nl

(opens in new window)

.