Talk to a coach
Finding a degree programme that really suits you is not always easy. If you're not sure where to start, or if you are in doubt about which programme to choose, you can talk to one of our coaches. They are experienced in asking questions to help you understand what you want out of study.
Schedule an appointment on campus
(opens in new window)
Schedule a remote appointment
(opens in new window)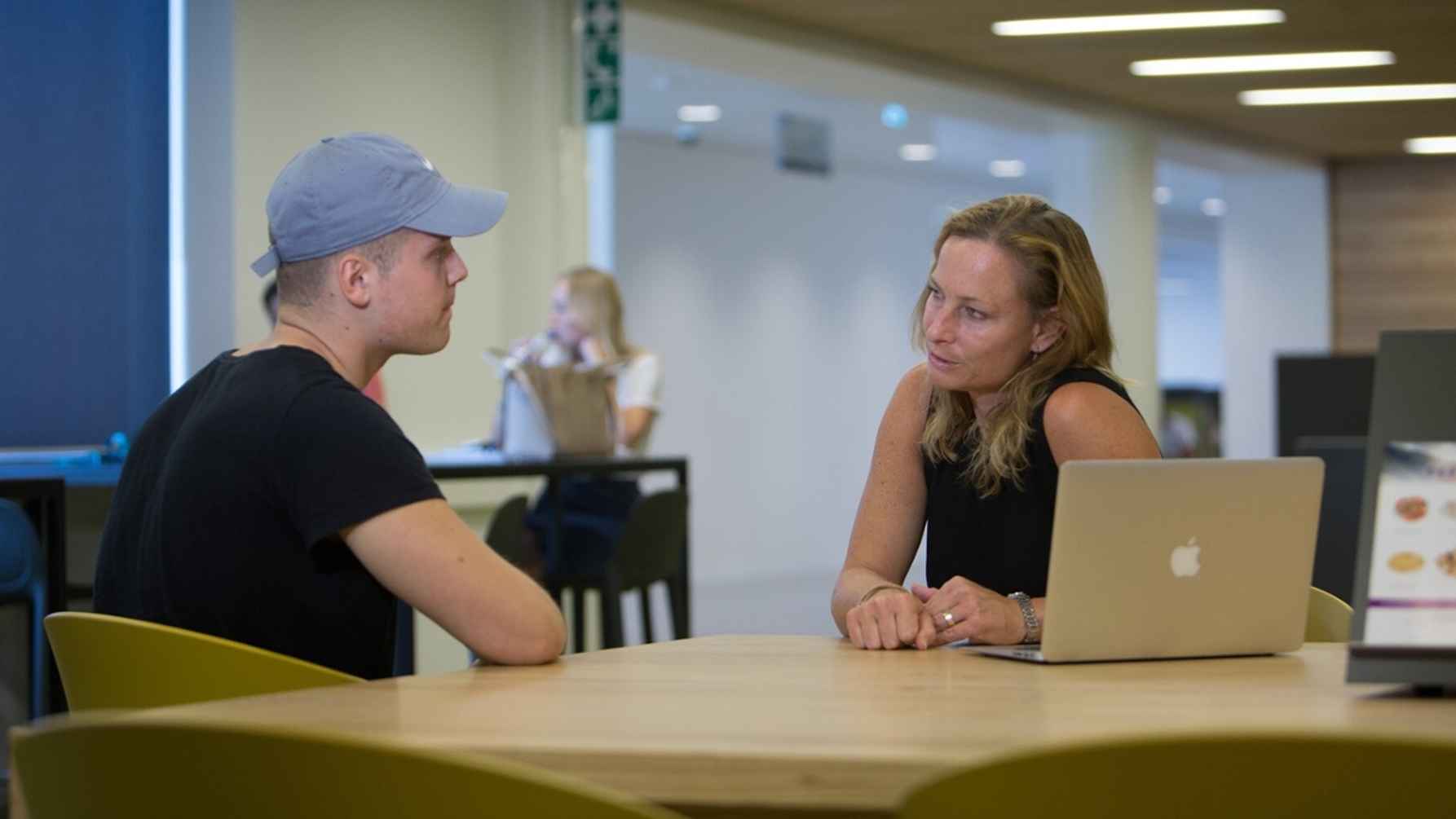 During the coaching session you will discuss your question with a coach specialised in the decisionmaking process. They help you to discover which kind of programmes might be a good fit. Examples of questions to work on are What do you want? What are your skills? and What is important to you? Together you will examine which steps you can undertake in order to make a choice or resolve your dilemma. Even if you're getting close to understanding what you want out of a degree programme, our coach can help you make sure you're making the right choice.

Coaching sessions take 30 mins, are free of charge and happen at an AUAS location, online or through phone.
Cancelling your appointment
If you are unable to attend or if your question has already been answered, please cancel your appointment as soon as possible so that someone else can use the appointment slot. You can cancel your appointment via the link provided in the confirmation email you received after scheduling the appointment. If you are unable to locate this link, please send your cancellation to studiekeuze@hva.nl.
Do you have a question?
Contact the Student Information Office