Online education plaza on 31 October 18:00 - 21:00 CET
Visit us virtually and find out more about the English-taught degree programmes offered by the Amsterdam University of Applied Sciences (AUAS). You do not have to leave the comfort of your home! Meet us at the online education plaza, where you can ask AUAS students and lecturers any questions you have about studying at AUAS.
(opens in new window)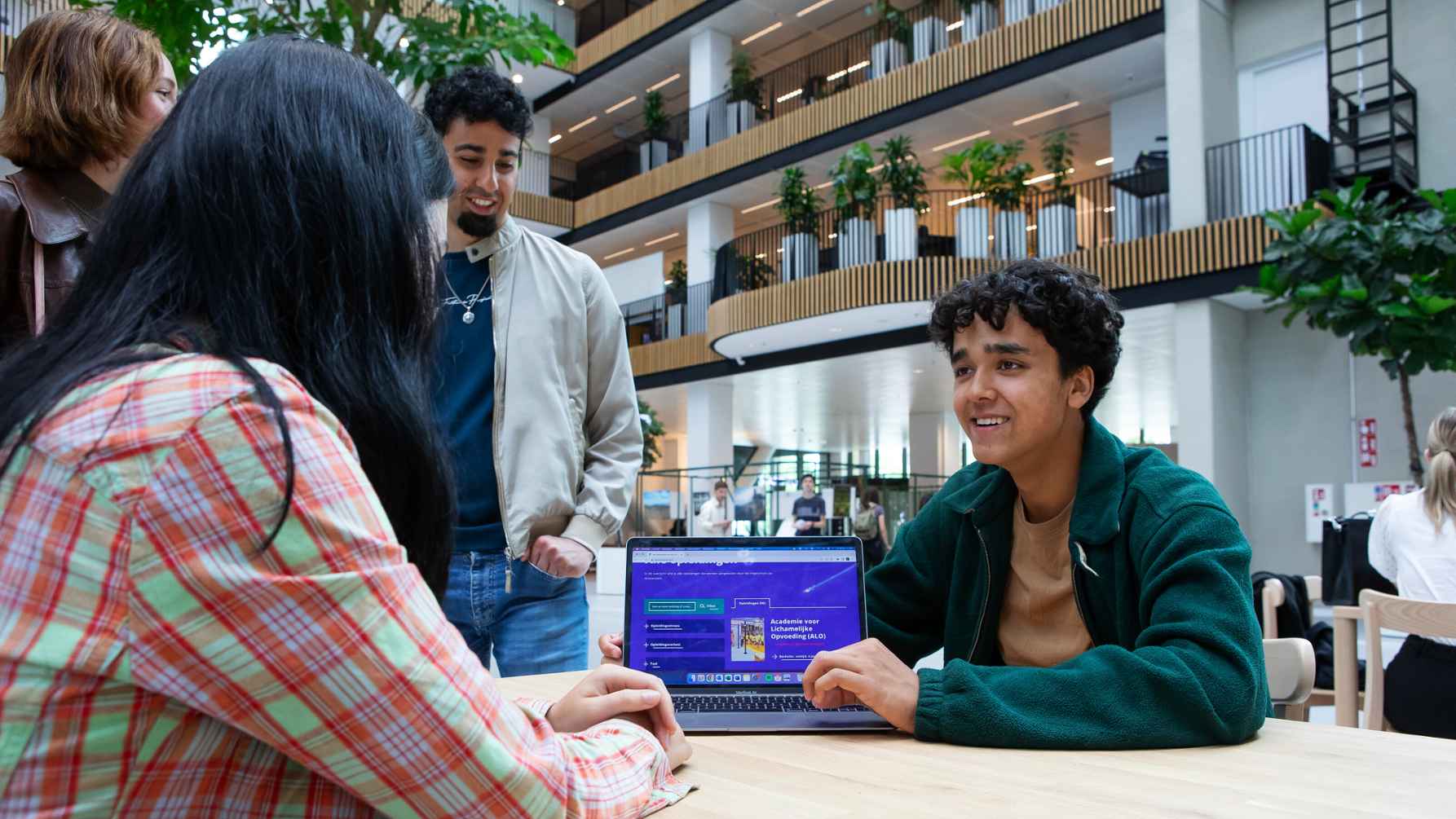 The online education plaza is organised by areas of interest. There are seven areas of interest to choose from. Below each area you will find the degree programmes you can visit. There is also a general section with presentations on how to choose a degree programme in case you are having trouble deciding. You can also find information for students with special circumstances, for example if you have a disability or if you are an elite athlete.
Each degree programme has sessions at set times that you are welcome to attend. There are three types of sessions: a presentation, a presentation with the opportunity to ask questions, and a Q&A in which you can ask a lecturer and/or a student your questions.
Most degree programmes' sessions start on the hour (at 18:00, 19:00, 20:00). General sessions start at the half-hour mark (at 18:30, 19:30, 20:30).
Please note that the presentations and information provided about our Dutch-taught degree programmes are in the Dutch language. The information about our English-taught degree programmes is provided in English. The language is indicated above the name of the degree programmes, which you can find clearly marked under the areas of interest.
Enjoy the online education plaza!
Open day 4 November
Want even more information and to dive deeper? Is the degree programme you're interested in not listed here? In that case please come to the open day on 4 November. Register at amsterdamuas.com/openday.