Application procedure exchange students
Exchange students automatically receive an invitation to apply online for student housing once their programme is approved. This is an overview of what you need to do to apply.
Because of a shortage of housing in Amsterdam, AUAS housing prioritises exchange students. However, not all exchange students that apply are guaranteed a room. Follow the steps below to see what the AUAS application process is.
This page is intended for exchange students. Are you an international Bachelor or Master student? Please see the housing applications procedure for Bachelor and Master students. You may also like to visit the page finding housing on your own.
When to apply
Students starting Fall 2023
Wednesday 7 June 2023 09:00 CEST until Wednesday 14 June 2023 23:59 CEST
Students starting Spring 2024
You can apply for housing in early November 2023. The exact date will be confirmed in October 2023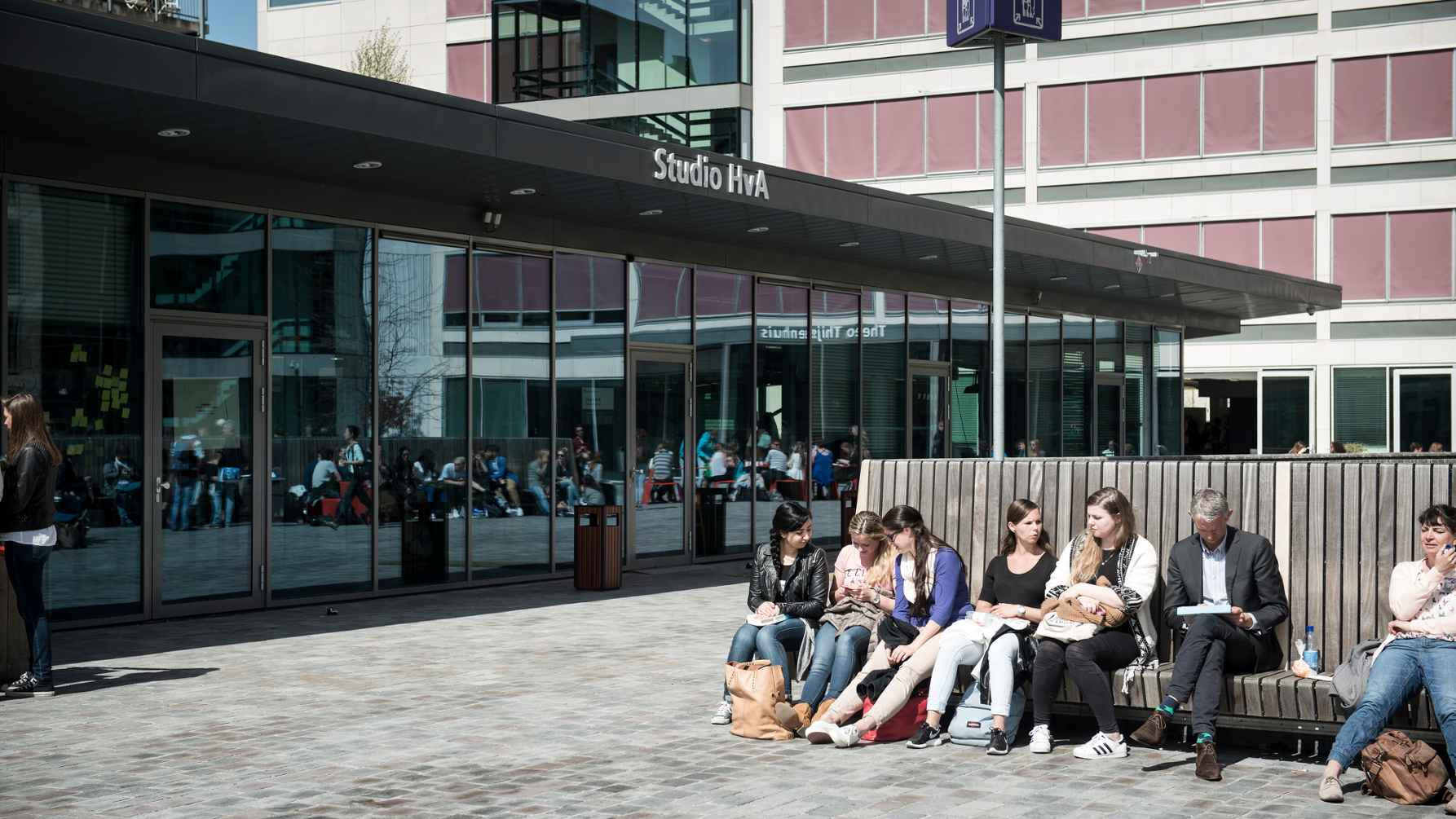 How to apply
On 1 or 2 June 2023 you will receive an invitation email from myinfo@hva.nl with a link to start your housing application.
This email will be sent to your AUAS email address. Please check your spam folder as well. 
We recommend to add myinfo@hva.nl to your 'safe senders' list of your email account. myinfo@hva.nl is a 'no-reply' email address. 
You need to activate your AUAS-ID

(opens in new window)

 before you can access the housing application form. 
Your AUAS-ID is a 5 to 7 letter code, sometimes followed by a number (please note that your AUAS-ID is not your student number). You will receive your AUAS-ID in the month of May in a separate email on the email address you provided in your exchange application. Please contact housing@hva.nl if you have not received your AUAS-ID.
Clicking on the link in the invitation email will take you to our online application form. The link will not work before the stated time and date. The application period is from 7 to 14 June 2023 for the Fall 2023 semester.
When many students open the link to the form at the same time, you will see an online queue for the application form and you will receive a random queue number. This queue number gives no indication of your position in your final housing application. It is strictly the number in the queue to enter the system.
In the application form you will be asked to choose a monthly budget category. Base your choice on the information about budget categories and room types, other housing costs and the cost of living in Amsterdam. 
Requesting a specific housing provider, location or building is unfortunately not possible.
Exchange students will automatically receive a housing invitation for 1 or 2 semesters, depending on their exchange application.
If you already arrived in Amsterdam and decide during your stay to extend for another semester, we can unfortunately not assist you in finding housing again. We cannot extend any housing contracts or offer a new housing contract for another semester. In that case, you will need to find housing for your extra semester on your own. Check our tips on finding housing on the private market on this page.
You do not need to wait until your exchange or course enrolment has been finalised or your visa procedure approved. If you do not apply within the application period of 7-14 June 2023, it might be too late to secure housing through the AUAS. 
Once you have completed the form, you will automatically be sent to the online payment page. Follow the instructions for paying the AUAS housing fee. 
You can pay in euros by credit card (Eurocard/Mastercard or Visa), PayPal or iDeal. Other payment methods are unfortunately not possible.
After submitting your housing application and paying the AUAS housing fee, you participate in the lottery. After the draw, you will receive a random position on the waiting list. Unfortunately, we cannot provide you with your exact position on the waiting list, as there are many variables to take into account, such as budget category, room type, gender, and length of stay. We will inform you about your chances of receiving an offer in the third week of June 2023. 

If you have been selected for a room, you will proceed to step 5. If you were not selected for a room offer, we strongly advise you to start looking for housing on your own immediately. Check our tips & tricks on this page.
Once you have been selected for a room, you will first receive an announcement from myinfo@hva.nl. A few days or weeks later, you will receive an offer and instructions from booking platform ROOM.nl(opens in new window) or one of our other housing providers (e.g. Lieven De Key), to book a room within a given time frame of a few days. Remember to check your spam folder as well.

Remember, housing in Amsterdam is scarce! 
It may take several days to a few weeks before you will receive a room offer. Not all students will receive a room offer on the same day, nor will it necessarily be in the same order as students applied. However, once you have received the offer, it is important to proceed with step 6 as soon as possible.
You will be given a very short time frame of a few days to book your room. Make sure you respond to the room offer immediately or as soon as you can! If you fail to respond by the given date, you may lose the room. The AUAS housing fee will not be refunded in this case.
Be aware that many students are booking a room at the same time. So the availability can decline rapidly, even in the given booking time frame.
you will receive one housing offer only, from one housing provider only. You cannot change the room or location offered.
We are unable to send a second offer if the first offer does not meet your expectations or if you miss this offer. This means that you must look for accommodation on your own.
Some room offers in some buildings will not have the fixed end date in Mid August, but an end date in June or July due to arriving Summer School students. Unfortunately it depends on the availability of rooms which specific end date you will be offered. If you get a room offer with an earlier end date, we recommend that you find a hostel for the remaining days of the semester. We understand that this is far from ideal, but at least you have secured housing for almost the entire semester.
After accepting your room offer, your housing provider will give you either by email or through your housing account instructions about signing your tenancy agreement, payments and further procedures.
Your room reservation is confirmed once you make your first payment to the housing provider.
Be prepared: this initial payment can be a significant amount of money, as it will include administration costs, the first month's rent, and often a deposit. 
The first rental payment at the housing provider always has to be done by credit card (Visa or Eurocard/Mastercard). The creditcard has to be valid for at least 1,5 years from now.
Other payment methods are unfortunately not possible. Monthly payments can be done by bank transfer. You will receive payment instructions from your housing provider.
Please note that:
Room reservations are final. You cannot change rooms after you have made the reservation.
If you cancel a reserved room we will assume you are no longer interested in AUAS student housing. You will not be offered another room and the AUAS housing fee will unfortunately not be refunded. Check our cancellation policy on this page.
Arriving in Amsterdam
Did you accept your housing offer? Great! Now it's time to start your preparations. What practical matters do you need to arrange upon arrival in Amsterdam? Check our Arrival information.
Questions and support
Our Housing team is ready to assist you
Phone

CET office hours from Monday through Thursday