Dilara's story
Dilara is a student at the AUAS. Here she shares some of her background and experience of student life.
Let's start with some background. Where are you from? What were you studies and hobbies before coming to the Amsterdam University of Applied Sciences (AUAS)?
I was born and raised in Amsterdam and I just did high school (VWO-level) before I came to the AUAS. When it comes to hobbies, I like a lot of different things. Reading, art, music and voluntary work.
What do you prioritise most in your life? What are you passionate about?
I'm passionate about helping people and trying to make the world a little more beautiful. It pains me to see others being lonely or struggling. We should be kind to one another.
What tips do you have for someone settling into life in Amsterdam?
Try to learn Dutch. Even though it's easy to survive with English, locals really appreciate you trying. Other tips are visiting community centres (for example DOCK) to meet people there instead of at nightclubs. Another nice thing to do is getting your groceries at a local market, for example the Dappermarkt.
What do you think you will remember the most about your time as a student at the AUAS?
I'm in my first year but I imagine my internship and minor are probably going to be very memorable. I'm planning to go abroad so that's quite exciting.
Please note that the photograph accompanying this blog is not of Dilara (who chose not to be photographed), but of another student in the Global Connection Programme.
Check our ESN's beginner courses in Dutch
(opens in new window)
See other students' stories
Global Connection Programme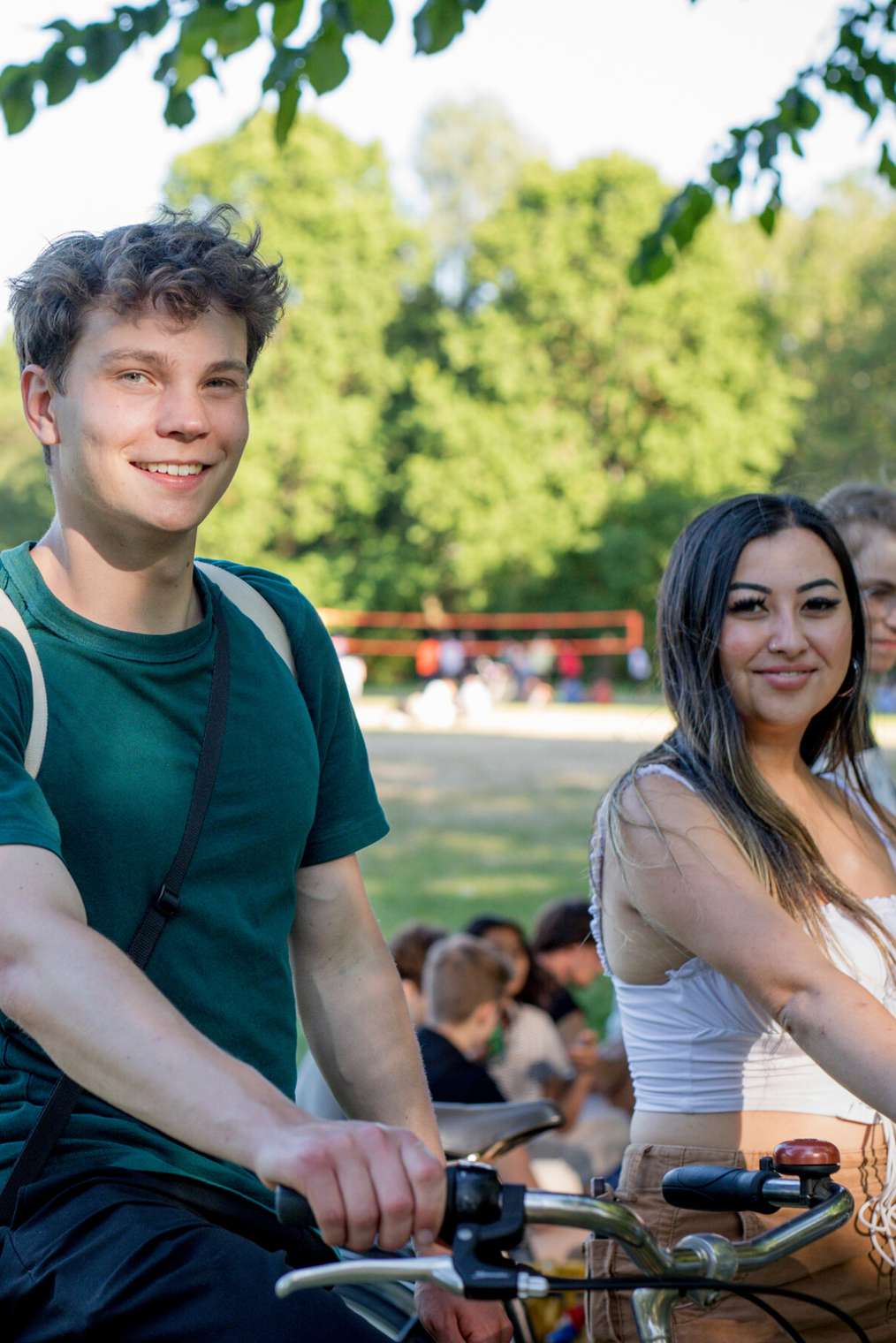 The Global Connection Programme allows you to gain skills, meet new people, get to know new cultures, have space for self-reflection and most of all have fun in an international context. Check out our programme of events and start making connections happen!
Check out Global Connection Programme