AMSIB - International Business
Story
Anne de Vries on her experience with the programme
Alumnus speaking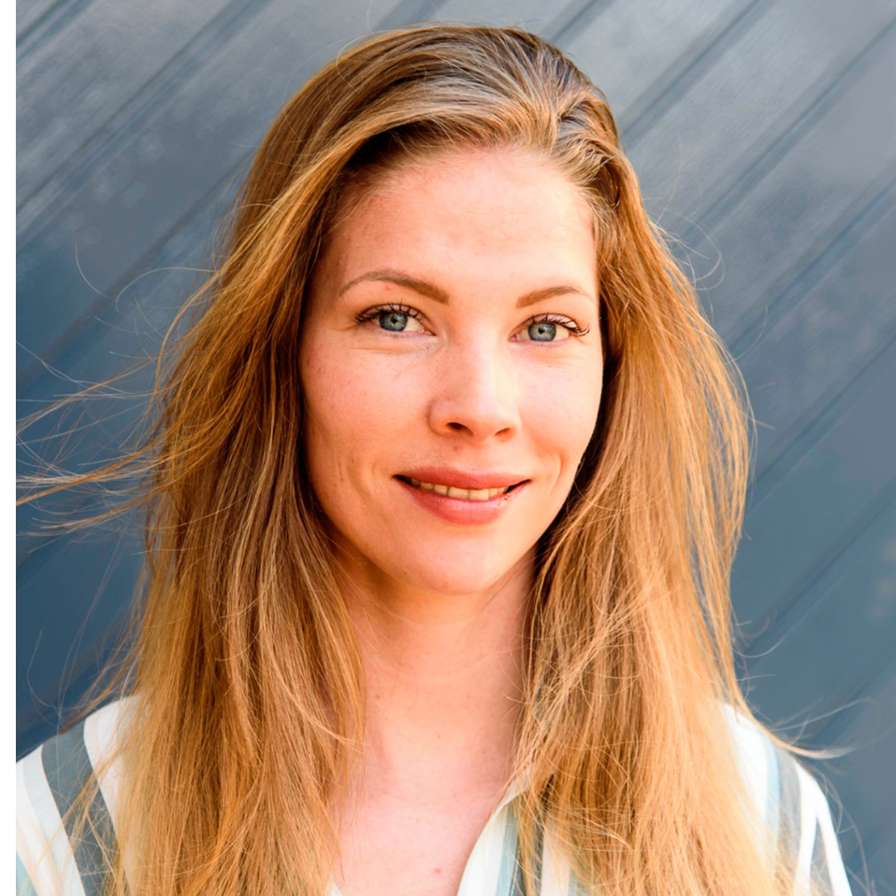 "Differentiate yourself as a student and make sure you stand out in some way and in something that you like, because this will make you more attractive to the type of employer that you would like to work for in the future."
For the first Spring post of Life@AMSIB we're bringing you some insights from life and career after graduation! Read all about it in this interview with IB alumni Anne de Vries, class of 2018.

Firstly, congratulations for your excellent CV and achievements, we are so proud of you! You managed to get your bachelor diploma with a 4.0 GPA, any tips and tricks on how you did that?

Thank you! I really put in a lot of effort through the years. I would say I achieved that GPA partly with proper preparation for the lectures, to be able to actually know what teachers are really talking about and ask some critical questions during the lectures, and not just trying to learn everything from the book the night before the exam. Then also the fact that I was studying stuff that I was interested in, and being involved in projects and also, I think during your internship and thesis, you a lot of room to make choices according to what you like, and that can really motivate you to work hard and get high grades.

Did you have any difficulties finding a job after graduation and how has your journey been so far?

I did my internship at the Dutch embassy in Rome (my first choice), I knew from the first year that I wanted to do an internship at an embassy and Rome was my first choice because I've have lived in Italy before. In the end I think I applied for about 15 different embassies just because I knew it wouldn't be easy. Eventually after some interviews and refusals I got into my first choice, and it was probably because I spent a lot of time writing my motivation letter. Then after my internship finding a job wasn't hard, the embassy offered me to stay, so I already had a job before graduating. From then on everything went quite smoothly I have to say, the network I created helped me get where I am today.

Being a part of the study council, you were quite an involved student at AMSIB, what was your motivation, and did it help you after you graduated?

I think my motivation was kind of twofold, on the one hand I wanted to have some kind of new experience that would allow me to develop new skills, and on the other hand I wanted to be involved and have the possibility to share opinions and ideas about what might change to make students experiences even better. If I look back it did help me also in my post graduation life in terms of thinking critically, being able to communicate that criticism in a constructive way, and also dealing with people with different opinions on certain topics. It is also something interesting to have on your CV, especially if you don't have a lot of work experience, it shows that you're committed to something and you know how to work within an organisation.

Where do you currently work, and what do you do?

I work at InnovationQuarter, the regional development agency for the Rotterdam-The Hague Area, the goal of the organisation is to strengthen the regional economy mostly by stimulating innovation. There are many ways in which we make that happen, one of those is by supporting innovative scale-ups and SMEs companies in our region in their international scaling, and I do that for the sustainability and clean energy sector. In more practical terms but I do on a daily basis ranges from identifying companies in the sector that are ready for internationalisation and that need some support with drafting their international strategy, finding the right information and connections, but also the organisation of events and trade missions where company can companies can meet potential partners or clients, and also setting up long term collaboration with international organisation similar to ourselves to promote trade between the two regions. A very diverse job!

What was the biggest and most relevant milestone you achieved so far?

It's difficult to really point to one milestone because there are a lot of small things that really make you grow altogether, but I believe what most impacted my career was the fact that the embassy offered me a job to stay after my internship. It gave my career a great start and was also personally very rewarding. Guys remember, finding a really nice internship that you can grow in it's extremely important!

Since you actively work in the field of innovation, you're the perfect person to ask: Where do you see the world headed in regard to innovation and what do you recommend we should focus on as business students to get in the game?

Difficult question! I think innovation has always been there and will always be there, and for business students it's important to look not only at the economic impact of innovation but also at the environmental and social ones, usually a difficult trade-off (I wrote my thesis on that too), for instance you can have great environmental technological innovation but if there is no social acceptance it's not going to work. It's important to have familiarity with all aspect of innovation. Moreover, I would say focusing on disruptive innovation is very cool, but I think incremental innovation is crucial as well in solving some of the most pressing social challenges, so pay attention to that too as a business student.

What's in store for the future? Have you ever thought about doing a master?

I don't really have any specific plan for the next steps in my career at the moment, I like that I'm working in the combination of international business and sustainability. When I finished my thesis, I was thinking about a master, but in the end I had lots of different interests, I wasn't sure which one to pick and to be honest I was also just ready to just work and not study anymore. However, over the last year and a half I've really been thinking again about doing a to specialise and to acquire new knowledge and skills, so I'm currently considering if I could start a master in September and do it part time so that I can also keep working.

One last piece of advice for the AMSIB students?

During the IB program they always talk about differentiation, like in the business, the product or service or whatever, but in the end of course it's also about differentiating yourself as a student, making sure you stand out in some way and in something that you like, because this will make you more attractive to the type of employer that you would like to work for in the future.