AMSIB - International Business
About this programme
Are you curious about running a business and succeeding in foreign markets? Do you enjoy working with people from around the world, and speaking in English? The EFMD-accredited International Business programme is designed for students who want a hands-on business degree and a global career.
31 October + 4 November
Programme structure
International Business is a 4-year full-time bachelor's degree programme taught entirely in English. During this programme you will be provided with a broad business education as well as opportunities to tailor your learning journey to fit your talent and interests. The combination of lectures, real-business projects, a major, global exchange, internship and thesis, will prepare you to either start your own business or launch your international career.
Year 1

The first year starts with essential modules such as Business English, Principles of Economics and Marketing. As part of the personal and professional development learning track, we offer modules like Team Development and Cross-Cultural Awareness. In the second semester you will launch and run a real company in Co-Creative Entrepreneurship.

Year 2

Customise your second year by choosing four elective modules, including the opportunity to study a second business language, such as Spanish, Mandarin or Japanese. Strengthen your business aptitude further by participating in a real-life hands-on team competition for the best business case in the second semester.

Year 3

Your third year consists of a major (opens in new window)and a minor. AMSIB offers five majors, including International Marketing & Sales or Global Business Communication. This gives you an opportunity to specialise in an area of business.  During the minor you will have the chance to spend one semester at one of our 160+ partner universities around the world. You may also choose to follow a minor at AMSIB or within the university. However, all Internatonal Business students are expected to spend at least one semester abroad, either during the exchange, internship or thesis. 

Year 4

During your last year, you will work as an intern at an international company or organisation. In the last semester you will write your thesis while working as a consultant-in-making at a company or conduct an applied business research assignment.
See the complete curriculum
(opens in new window)
Admission
Admission requirements
To be admitted to International Business you need to have completed secondary education equivalent to the Dutch HAVO, VWO, or MBO 4. Strong written and verbal English communications skills are also required.
Study load
40 hours per week
In the first year you have 20 contact hours per week. In addition you are expected to spend around 20 hours working either alone or with fellow students on projects and research, assignments, or preparing for classes and exams.
Tuition
Tuition fees and expenses
Tuition fees differ depending on your situation. In addition to the tuition fees, allow for € 550 per year (approximately) for books, materials, and other expenses.
Why International Business at AMSIB?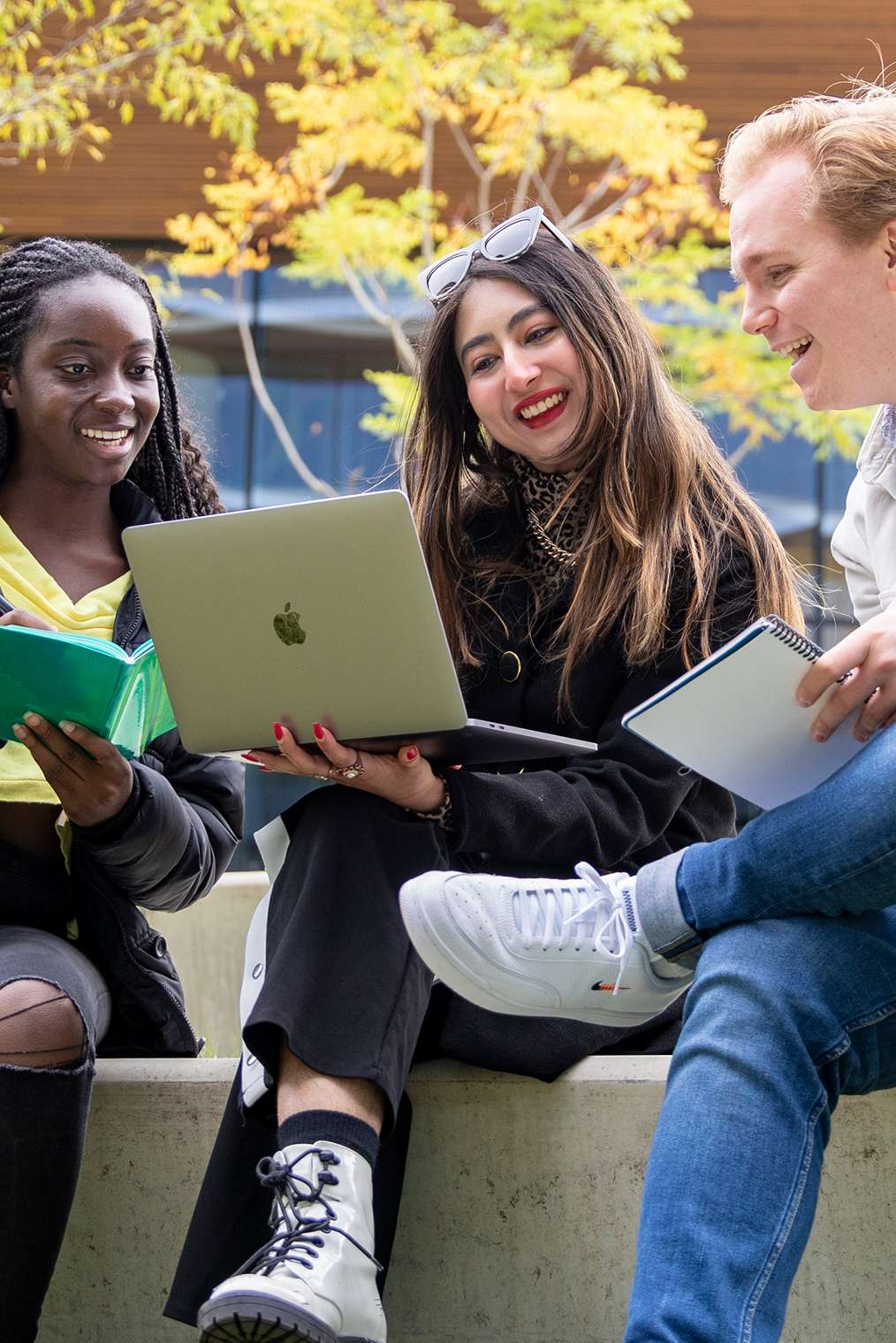 An EFMD internationally accredited programme, taught entirely in English.
A customisable programme allowing you to make choices that fit your talent and passion.
A chance to live and study in Amsterdam and study abroad for a minimum of six months at one of our 160+ partner universities.
Because 90% of AMSIB graduates have a job within 3 months of graduation.
We offer Master programmes if you want to continue your study, and you don't have to do a pre-master.
More about International Business at AMSIB
For whom?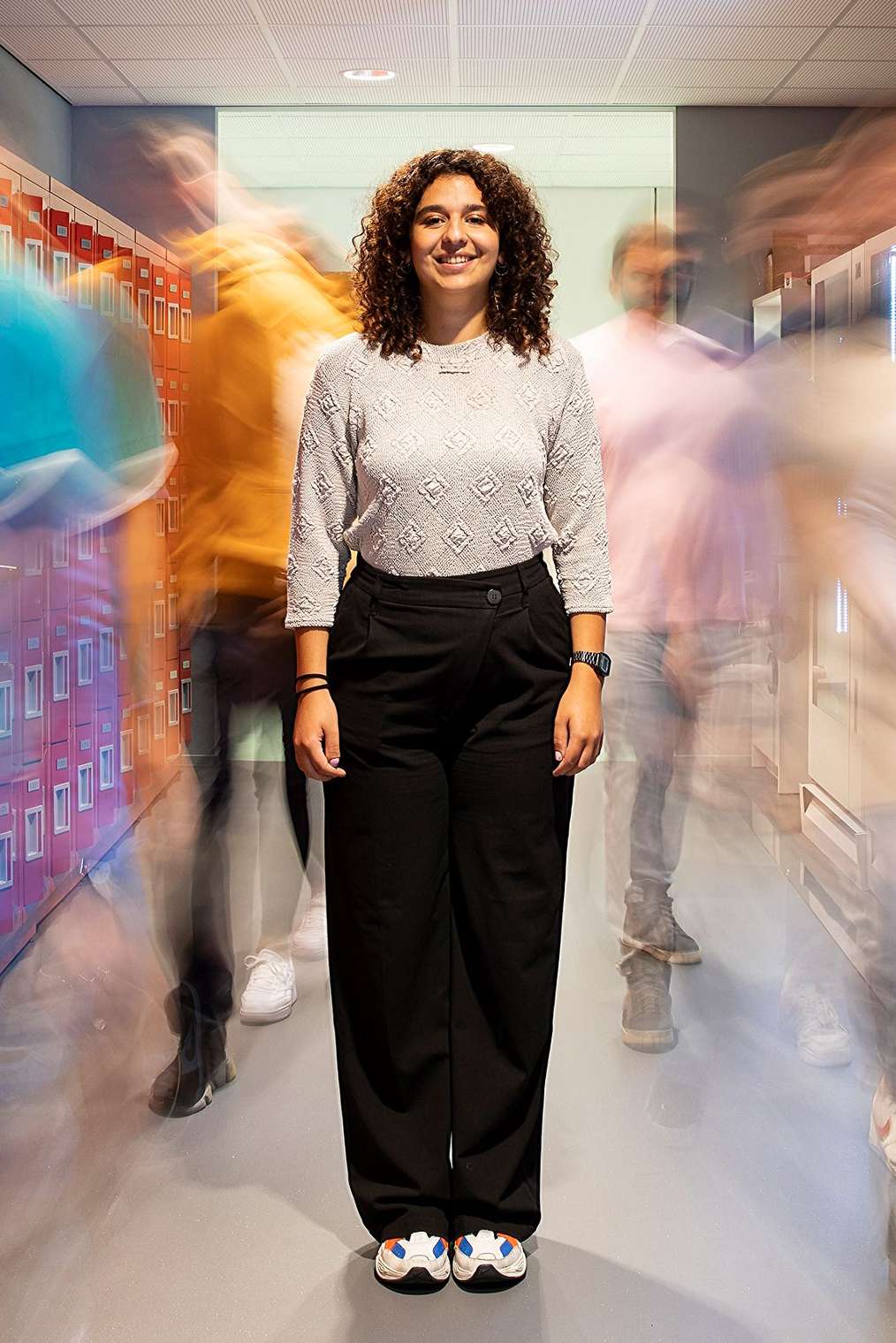 You are fascinated by business, different cultures, and want to study in an international environment.
You are curious about running a business and succeeding in foreign markets.
You are proactive, ambitious, and a team player.
You are proficient in spoken and written English and have an aptitude for numbers.
Interested in this programme?
Looking for something else?