Story
Tyrese did his internships at Patagonia and Nike
Graduate Sport Studies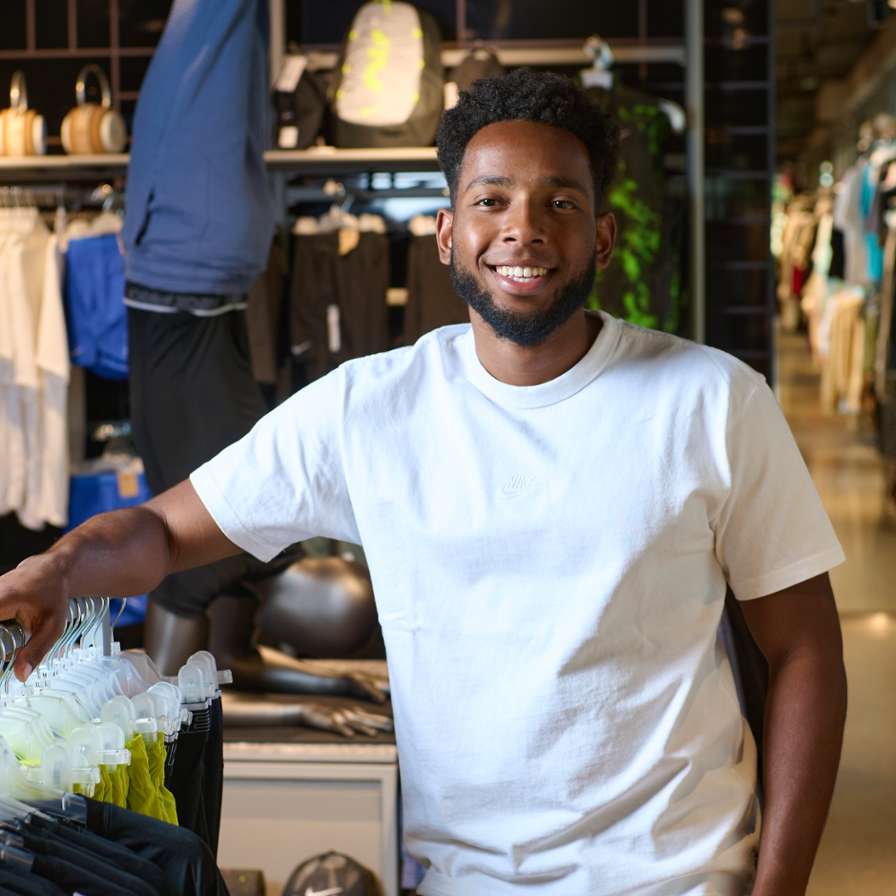 'It is really satisfying when you are working on something, and eventually end up with a physical product in your hands.'
Tyrese (23) was born and raised in the Netherlands but is bilingual with a dad from Aruba and a mom from Jamaica. Combining sports with school occupied most of his time in high school. When he started Sport Studies – track ISMB he stopped competitive swimming and focused om his school. During his studies he worked at the Nike store in Utrecht as a stockroom associate. While working there he started to collect sneakers, something he still enjoys doing.
Why did you choose Sport Studies?
'I wanted to do a Bachelor's programme in English because I thought this would be more valuable for my future career. I was not sure which field I wanted to start my professional career in. I did know that I liked sports and that I did not want to sit still the whole day. Sport Studies seemed to be the perfect fit.'
Where did you do your internship in year 2?
'For my second-year internship I went to the Stamford American International School in Singapore. Together with a classmate I was in the athletics department. Unfortunately, shortly after my arrival the Covid pandemic started in Asia. So, my 10-week internship got cut to 1 week. When I returned to the Netherlands my former swimming coach offered me a job at his company. He has a company in electronic timing for sports like swimming, cycling, and running. Luckily, I was able to complete my second-year internship without any delays. The thing I learned most during this internship is that we can plan as much as we like for the future, but things can change drastically outside of your control. So just try to enjoy the moment you are in now.'
You took a break from your studies before you started your strategic internship in year 4. Why?
'Since I could not do my second-year internship at the organisation of my first choice, I wanted to do my next internship at an organisation I was passionate about. Unfortunately, the pandemic made finding an internship very hard, I could not find one. I decided to take a break for 6 months so I could continue finding an internship I really liked. In the meantime, I continued working at the Nike store in Utrecht.'
Where did you end up doing your strategic internship in year 4?
'I did my strategic internship in year 4 at Patagonia. To be perfectly honest, I did not know the brand before I did the Sports Commerce minor. A programme in year 3 which I highly recommend by the way. During this minor a Patagonia employee gave a guest lecture, that is how I got to know the brand. When I was applying for internships, I chose big brands such as McLaren, Nike, Adidas, Patagonia and Lego. I only got one job offer and that was at Patagonia in the Retail Marketing department. I did not expect to get that job because I only just started to learn about the brand. My interests were also completely the opposite of what Patagonia stands for and the type of consumer they serve. Looking back at this internship it was interesting because I learned a lot of things about the environment, sustainability and I tried a lot of new outdoor sports.'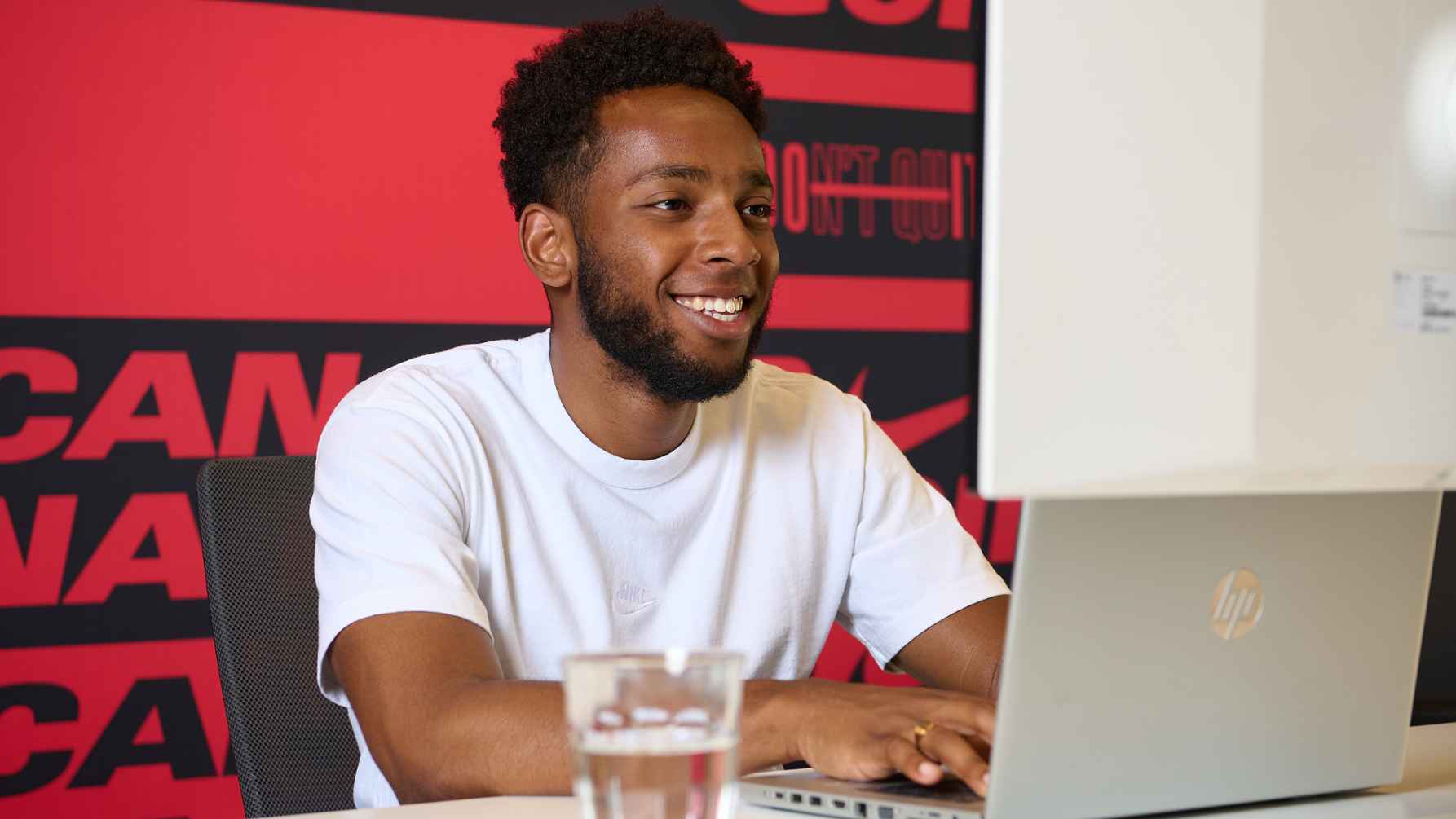 Where are you doing your final internship and graduation project?
'I am currently interning at Nike European Headquarters in the Netherlands. I am doing Real Estate operation in the Real Estate department. Basically, we are responsible for finding and closing deals for all Nike owned stores in Europe, Middle East, and Africa. Due to collecting sneakers and working at a Nike retail store, I always wanted grow and work at Nike EHQ. It took me multiple tries to land an internship there, so it is not easy to get in. It is interesting to see how a billion-dollar company works behind the scenes and to see the differences between big companies such as Nike and Patagonia.
I did my graduation project in a different department of Nike, one that is more product related; an area I would like to work more with later in life. One more thing I liked at Nike as well as Patagonia is the work life balance. Both companies are quite flexible when it comes to working. The most important thing is that you get your work done on time.'
What is your highlight of the Sport Studies programme and why?
'Personally: meeting people from all around the world; having a class with international students was great. Hearing their stories, doing sports, going out with them, those are things I will never forget. Academically: the Sports Commerce minor really gave me an insight into what I can do after graduating from Sport Studies. Hearing stories from guest lecturers who work at companies you normally do case studies about, was inspiring for the next steps in my career.'
Do you have any future plans?
'After graduation I am going back to Singapore and travel a bit in Asia for a month. Hopefully, I will have landed myself a job in the fall, so I can then start my professional career. I see myself working in the sports commerce area at a company that produces products. I think it is really satisfying when you are working on something, and eventually end up with a physical product in your hands.'
Do you have any tips for upcoming first-year students of Sport Studies?
'Try and get all your credits for the first and second year as soon as possible but do not forget to enjoy the student life and have fun with your classmates outside of school.'[