Researching the city: Mapping Imaginaries
Project IMAGE: Transnational (virtual) collaboration to improve the image of city peripheries
Project

Did you know that Amsterdam Zuidoost (also known as Bijlmer) has a rooftop club named Club Jack? Or that you can affordably eat from a variety of kitchens at the World of Food? Or that the Bijlmer is home to the Open Space Contemporary Art Museum, which showcases cultural diversity and richness of the district?  IMAGE, a transnational collaboration, has been working on mapping the district to bring these initiatives and iconic places to the minds of students and employees.  

Nuria Arbones Aran, her team of the minor City Marketing in Europe: New Ways, the International Centre and a consortium of 4 European Universities in capital cities, including our U!REKA partner in Lisbon, applied successfully for Erasmus+ Funding.

The consortium will develop a new research and didactical method: Researching the city: Mapping Imaginaries. In short: IMAGE.

This new approach uses mapping tools to bring attention to the peripheral, often neglected, areas of our cities and maps them as enclaves of dynamism and creativity. With this method students are trained to actively search for information, stimulating critical thinking.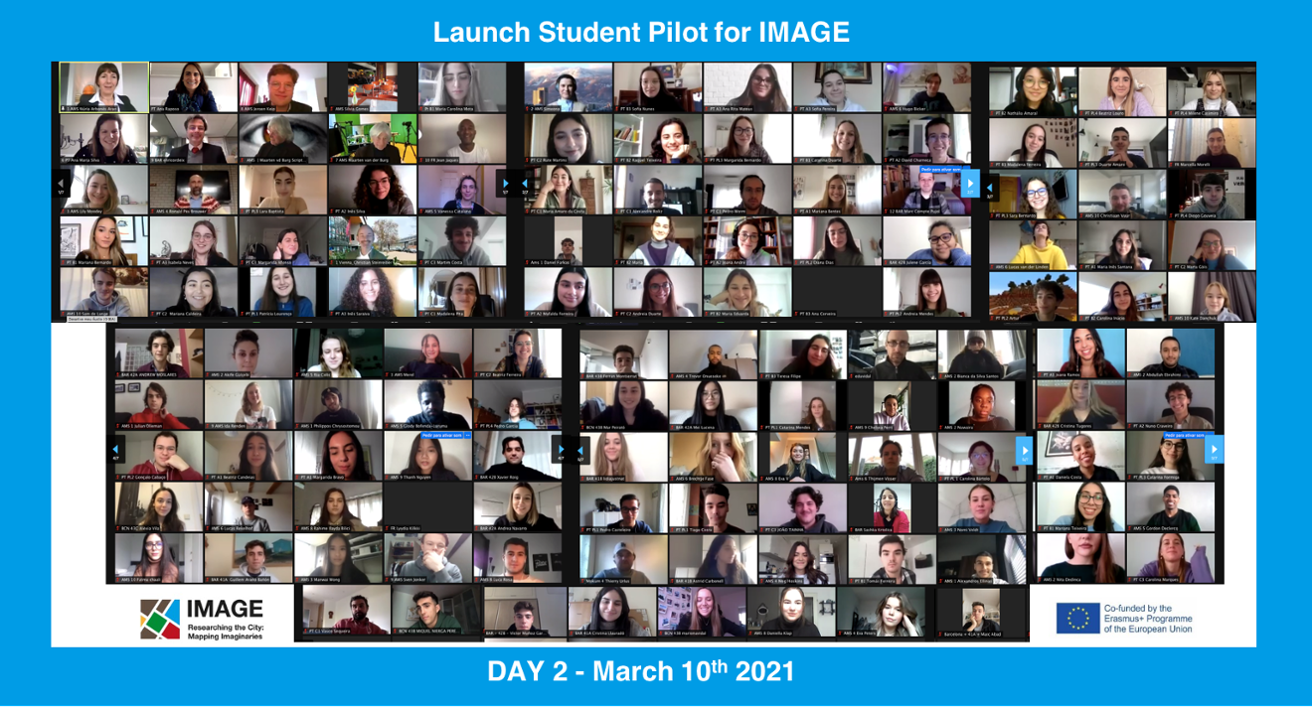 Students work with city partners such as the city council, inhabitants, citizens initiatives and local cultural organisations and companies on real life societal challenges. In interdisciplinary and intercultural settings they share their research findings with colleague students abroad though virtual collaboration (COIL) in this way enhancing the solutions to include knowledge and experience from other cities.
The areas in each city which will be the focus for the coming year are ZuidOost (Amsterdam), El Raval (Barcelona), Versaille (Paris), Carnide (Lisbon) and Saint Marx (Vienna).
This online way of international cooperation is inclusive for all. Cost effective and sustainable. And working on digital skills which students and staff will need now and in future.
Ticking the 'three D's', the key dimensions of the AUAS Strategic Plan, it would be good to embed this in more programmes.
Contact
Let us know if you are interested!
International Centre FBE - Bernard Smeenk