Master Digital Design
Digital Design. Master's, full-time
Our world is ever-changing, with new technologies, needs and opportunities. New challenges arise from local and global levels. Consumers are demanding new solutions, not just to interact with brands, but also to take ownership of their own issues. At the same time, cities around the world are becoming 'smarter', with pervasive technologies and interconnected sensors, and in Europe the number of smartphones per person is the second highest in the world. New designers are urgently needed to address the increasing complexity of our connected society.

Student background
After a selection process, a maximum of 24 students will be accepted for the 2019/2020 academic year. Candidates enrolling in the Master's programme in Digital Design must have a Bachelor's degree or equivalent title, and submit a portfolio of design works (for example, in Interaction Design, UI Design, Product Design, or Interactive Media). The Master's programme enables practitioners working in the field of Digital Design to advance their professional competences.
Collaboration
The Master's programme in Digital Design is the result of a partnership between the Amsterdam University of Applied Sciences and nine leading Dutch digital agencies: Achtung! Mcgarrybowen, BBDO Amsterdam, DDB & Tribal, Dept, Fabrique, MediaMonks, Mirabeau, Momkai, and Woedend!.
It seeks to empower a new breed of digital designers: internationally-minded professionals inspired by an integrated perspective on people, planet, and profit.
Our partners
Students of the Master's programme work with companies to seek solutions to the design problems of the real world. Our partners include, the World Wildlife Fund (WWF), VodafoneZiggo, ANWB, Informaat, Municipality of Amsterdam (Gemeente Amsterdam), and Philips Design. They will provide the students with projects seeking solutions to real-world design problems, for instance, and will supervise the students during the design process.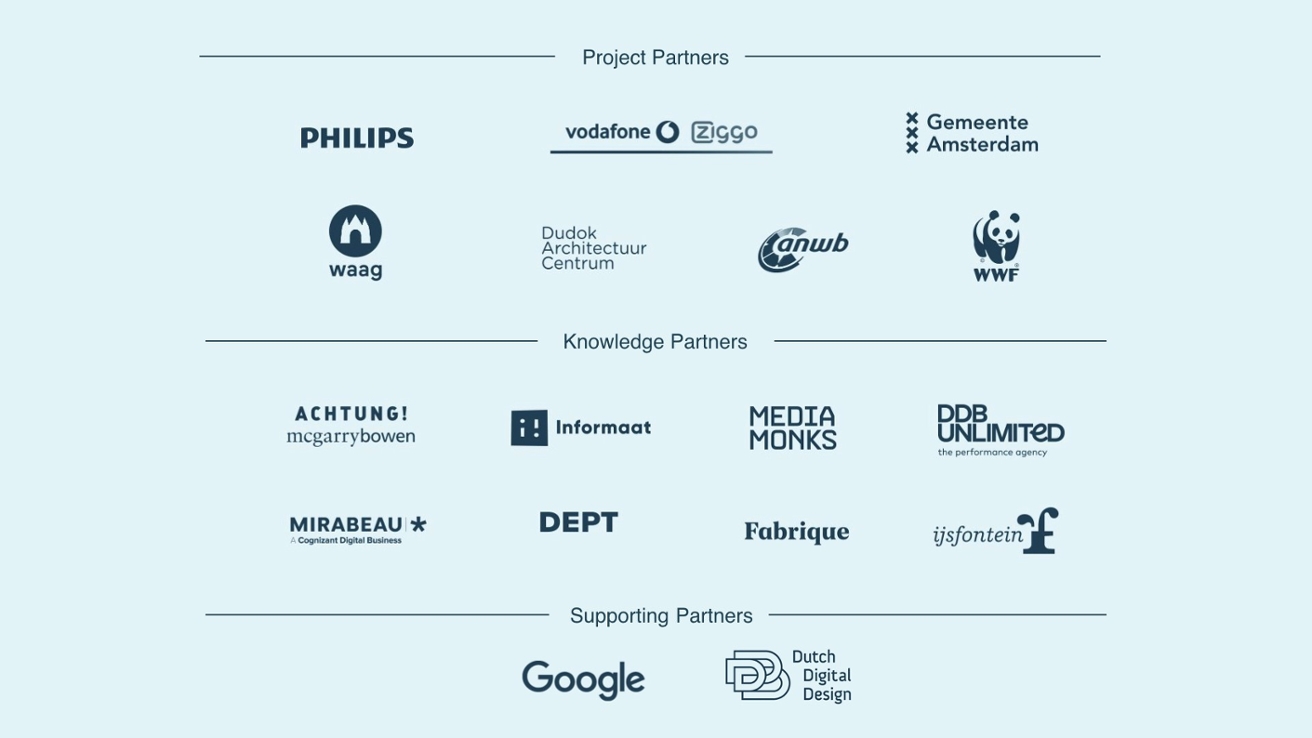 Published by
Faculty of Digital Media and Creative Industries