Connecting The Dots: International, Digital & Sustainability
Connecting the dots - International Minor on Digitalization, Innovation and Sustainability
Are you interested in sustainability, design, IT, and innovation? Do you want to connect and explore your fascinations on sustainability, innovation, and IT in an international setting? Then Connecting the Dots is a minor for you! During  lectures, workshops, and design sprints you work on an individual project and a group challenge. This will take place online, on campus and even a week abroad. You complete the minor with a sustainable and IT related innovation.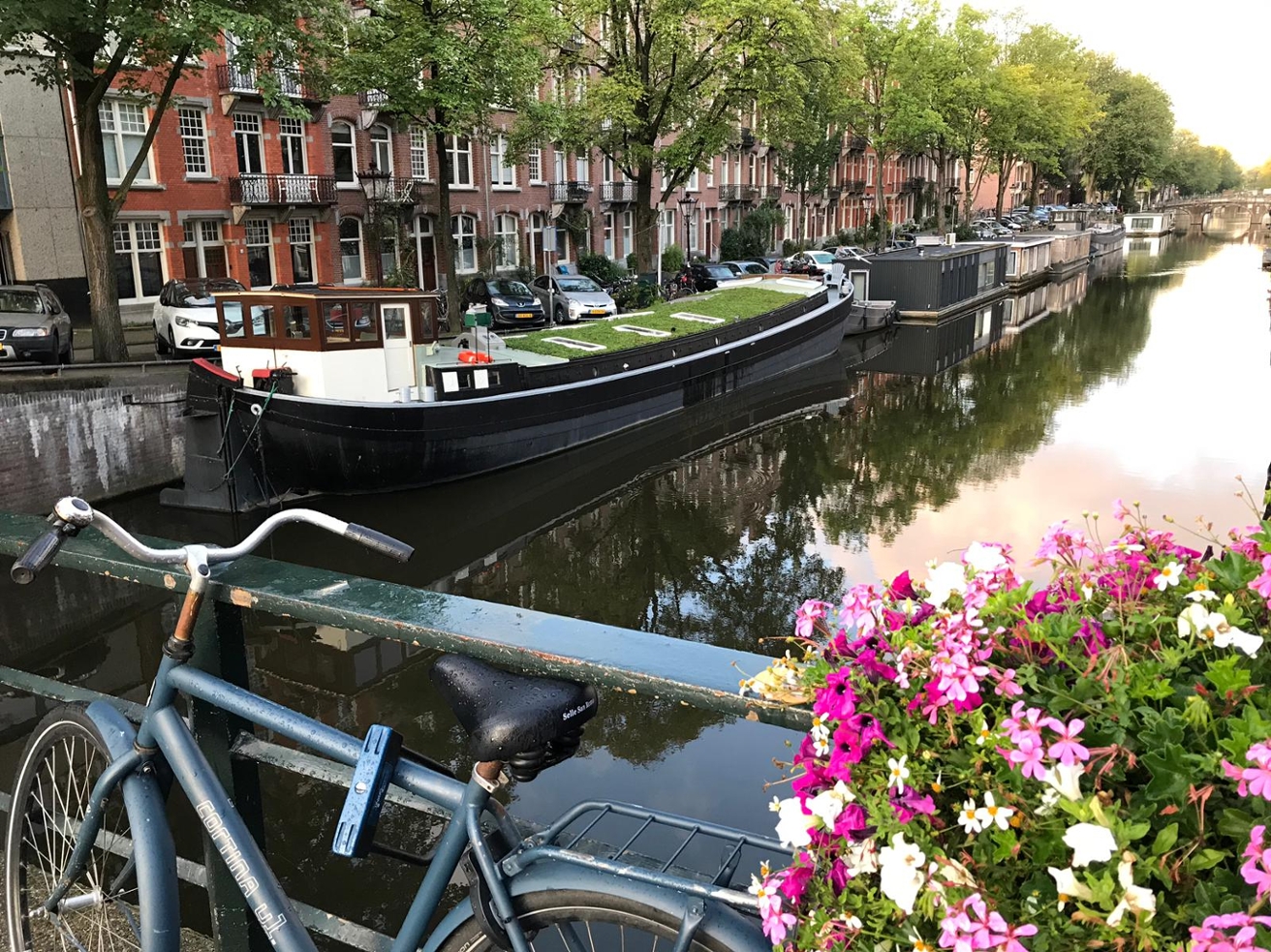 Take action
You will have the opportunity to explore global calls for action in tackling some of the world's biggest challenges, including the Sustainable Development Goals (SDGs), the circular economy, IT, and climate. This minor enables you to develop concepts and pre-products for the better. For example: apps to recognize greenwashing, alternative ways to share fashion, an algorithm on limiting food-waste, sustainable blockchain technology, or an educational program that supports healthy choices. We give you the tools to develop something, you bring the creativity!
Teaching format
You will follow online/on campus lectures, workshops, and work on individual and group challenges in design sprints.
This includes:
Interactive online workshops with international lecturers and students.

International project teamwork on sustainable challenges (for example SDG's, climate change, biodiversity, micro-plastics)

An intensive week during which you will meet your international team members and work together on campus. 

Project week in Amsterdam or Tenerife (Spain) in block 1.

Project week in Stuttgart (Germany) or Split (Croatia) in block 4.

For the international projects there are some weeks mandatory evening sessions on Monday 20:00 and Thursday 20:00.


Subjects; Connecting the Dots
In this minor you will spend 15 ECTS on connecting the following 'dots' which will be offered as a combination of online & campus modules:
Sustainability and you

Sustainability and digitalization

Sustainability in an international context

Sustainability, research and design
You will work as an innovation professional in a multidisciplinary international digital context. By following this minor you will be able to define, identify and/or apply innovation tools and creativity techniques building upon the concepts of Design Thinking and Frame Innovation.
Upon completion, you have developed and presented a sustainable and innovative IT related concept.
For whom?
IT knowledge and experience is an asset, but not necessary. Therefore, if you have a strong interest in sustainability and IT, this program is something for you. Connecting the Dots is open to all students at HvA who want to work on a sustainable future. 
To elaborate this minor with 15 ECTS you can combine this minor with one of the following modules:
Impact storytelling (15 ECTS)

Designing user research (15 ECTS)

Conversation Design (15 ECTS)

Any other minor at HvA of 15 ECTS

Your own project to develop you concept further (15 ECT)
Learning goals
You are familiar with the core concepts: sustainability, Sustainable Development Goals (SDGs), circular economy, donut economy, greenwashing and can reflect critically on these.  

You can name, recognize, and connect current IT themes with her/himself, the other students, the concepts from the first learning objective, and the design process in an international context.

From a personal fascination with the core concepts, you can start a structured design process and go through it with an IT-related concept, product, service, etc. as the result.  

You can communicate findings in a comprehensible and coherent manner in an international context. 
Contact Gideon Bazen g.h.bazen@hva.nl for more information.